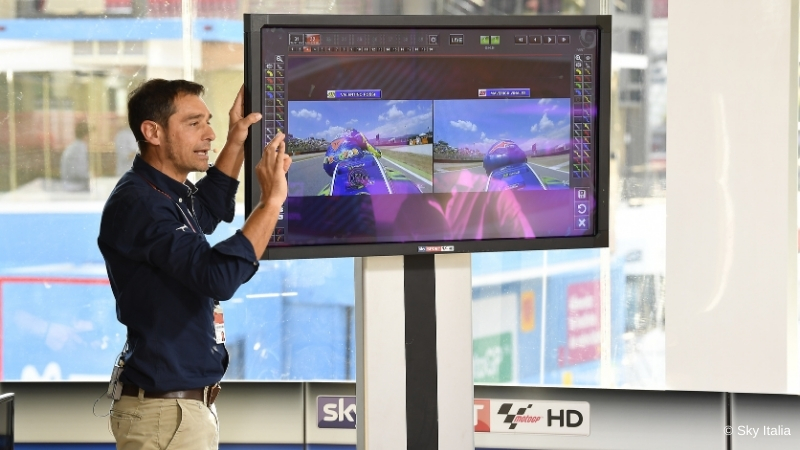 Mauro Sanchini is currently the Sky Sport commentator for MotoGP and MotoE together with Guido Meda. We asked him for an opinion after the first round of the fourth edition of the MotoE World Cup in Jerez. Here's what he told us.
Among the views on the MotoE that we often look for, that of Mauro Sanchini, 52 years old, from the Marches tending towards Romagna, already a winning driver and indisputable lover of two wheels, is one of the most interesting. When we first asked him if he likes electric bikes or not, the answer was straightforward, direct, competent, like a motorcyclist. If on the one hand "Sankio" makes it clear that the bike must be as light as possible ("MotoGP bikes are already too heavy for me"), on the other hand he easily reaches an enthusiastic conclusion without prejudice: "in the end I think let the fun of seeing one more race prevail! And the races of MotoE they are fun; they have their own particular charm, with that whistle of the motorbikes that look like jets and the rubber on the back that skids and slides making great smokes in acceleration ". Point. No controversy, no purism, but expertise and enthusiasm. The same ingredients that Mauro Sanchini puts in his commentary: today he makes them from the Sky Sport "truck" alongside Guido Meda, as a child he made them alone, in his helmet, self-commenting on his adventures with friends on a moped. And today, as then, he tends to identify himself: "once - he laughed - a driver made a highside and I fell out of the seat".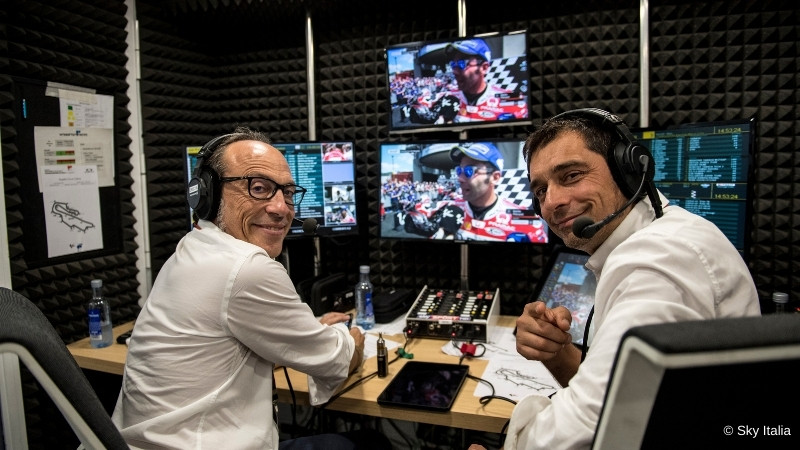 "I am very interested in the evolution that is taking place there MotoE, now it is becoming a real category: beautiful, hard-fought races, high level riders. Last year we saw it run in MotoE Aldeguer who then moved on to Moto2, where he immediately became one of the protagonists and is now already among the candidates to move to MotoGP soon; these are important signs of the quality of the championship.
This year there was a significant reduction in the weight of the bike, which made the races even more spectacular. It is about 15 kg, and it is important because the less the bike weighs the more you can manage it under braking, the riders can dare a little more but at the same time make fewer mistakes; this meant that immediately the first races in Spain were hard fought and with many overtakes. ".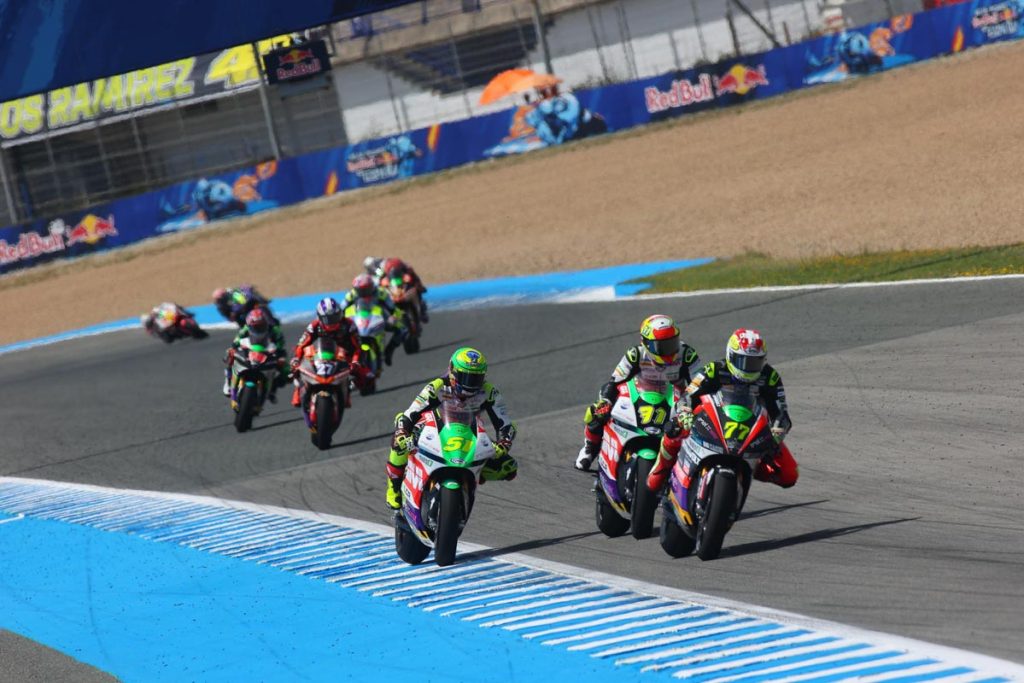 "The weight of the bike has dropped significantly from last year's 260kg; it seems little but instead it is a nice reduction, especially when braking, where the effect of the weight is felt.
In terms of top speed, the bike is a bit faster than in previous years and we are starting to see a bit of a wake effect, while the first year was completely absent. This also allows you to have more overtaking because a speed, even if a little higher on the straight, allows you to flank your opponent and pass him in braking.
I was expecting better times, the race was a bit slower than a year ago, but at the beginning of the championship there can be many factors that influence the lap times, in particular the tires that have changed since the Last year. The impression I got was of a slightly less performing tire than the lap time but with greater consistency in performance. I have seen riders go fast from the first to the last lap, with very consistent times.
Overall it was a very positive season start. Granado was the dominator and he put himself in front of everyone in both races. Now we will see what changes in the next races because with only two free practice sessions before qualifying and races, there is not much time to find the right bike set-up ".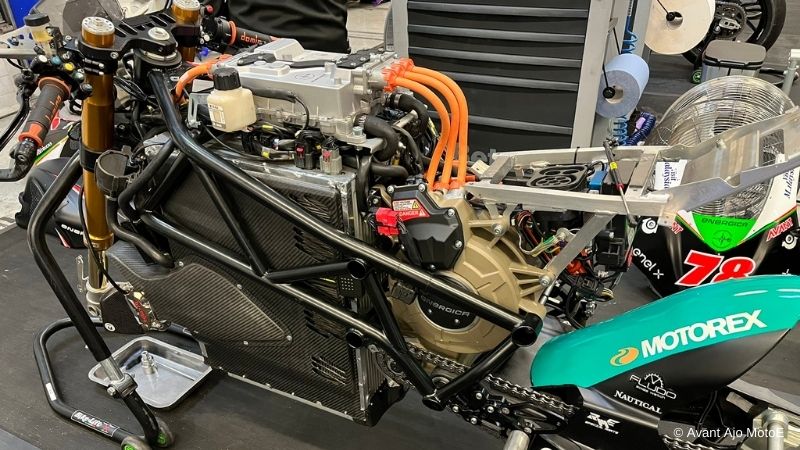 "Who was completely missing among the protagonists at Jerez was Torres. I always saw him behind, detached from the leaders, while I expected to see him leading the race with Aegerter and Granado, instead he did two anonymous races without ever being among the fastest. Granado was very strong; even in recent years he was very fast but then he happened to make mistakes or have some bad luck like in Barcelona last year when his bike didn't start.
I saw both Ferrari and Casadei better than last year, each taking one podium. With a lighter bike I expected a better performance from Maria Herrera. Zannoni, on the other hand, had an unlucky weekend, everything happened to him but he is one who is able to stay up there with the leaders. Anyway, going back to Torres, he is the one we missed the most, we'll see what he can do at Le Mans. ".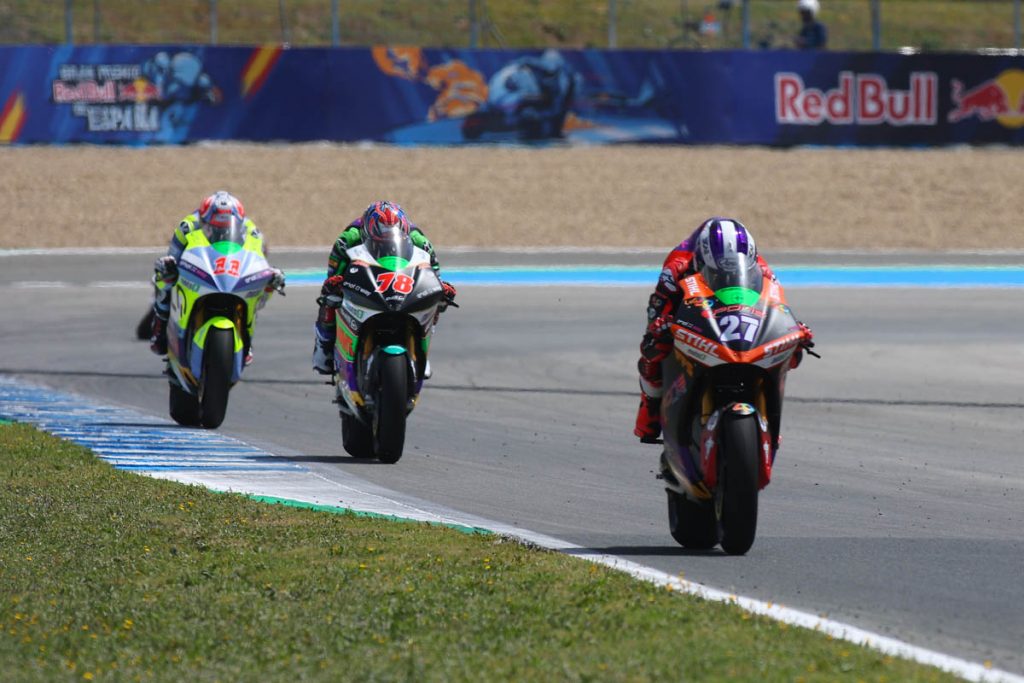 This will be the last championship in which Energica is the sole supplier, starting next year and for four years Ducati will be the manufacturer of the MotoE. For Sanchini "talking about next year while there is a championship in progress seems to disrespect Energica which has been supplying motorcycles for the MotoE and he did it very well. But, unfortunately, when a brand like Ducati moves, the interest immediately increases, and one cannot but talk about it, there is little to do.
I remain with my old idea that I would have preferred to see a championship with several manufacturers, not just one. I have never liked single-brand championships so much. A single-brand championship has undeniable advantages such as leveling performance and cost containment. But the truth is that it is a limit, it prevents genuine competition. What happens is that the leveling that is created is downwards instead of upwards. I would have liked to have found a technical regulation that would allow more than one supplier to participate in the MotoE. In a sector such as that of electric motorcycles, in which we are still at the beginning of evolution, a real competition between brands would have greatly increased the development of technology. And it probably would have brought even more interest to the MotoE".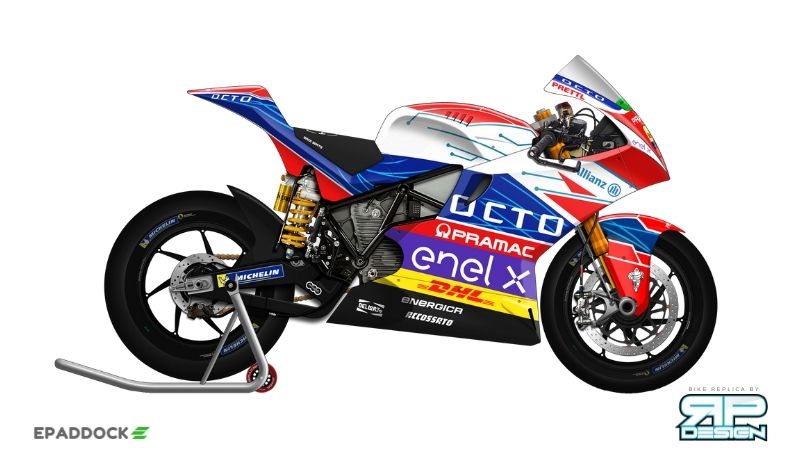 Photos: MotoGP.com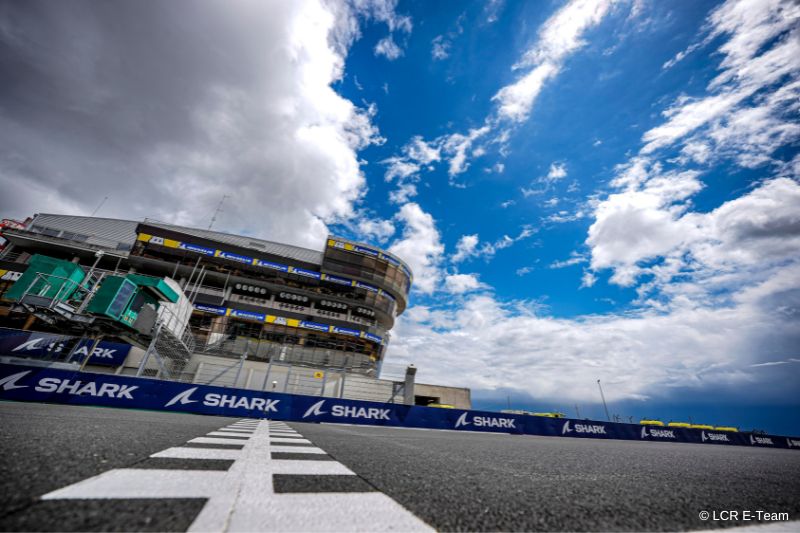 To be updated on MotoE World Cup, subscribe to Epaddock's Whatsapp broadcast and receive all our news on your mobile phone in real time: find out how here.