If it is the first time you read something about the MotoE World Cup, keep in mind that Matteo Ferrari is the winner of the first edition of this class. Ferrari has a past in Moto3 and CIV and in 2019 he accepted the offer by Fausto Gresini to be part of the Trentino Gresini MotoEteam. Ferrari achieved the victory in the last race of the championship, on the Valencia track, at the end of a season in which the Rimini rider has never made mistakes and has always achieved the best in every situation. When it was possible, he was the leader, like on the home track at Misano; otherwise, he got important points: for example in Austria, where he finished fifth, while for the wet track, his rivals retired.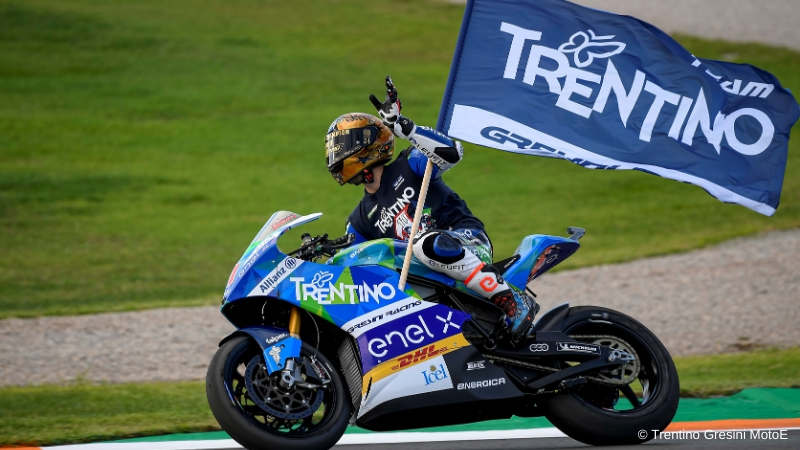 1 - Matteo, what is your balance after this first year in MotoE?
"The balance has certainly been positive. We have always managed to stay in the Top 5 in all races and I think this was the key. In a new category it is easy to make mistakes, because you have to discover the characteristics of the bike and tyres. Clearly the two races in Misano gave me the change to create a gap in the standings and I managed it in the last round in Valencia. "
2 - Over the season, how did you adapt to this new category?
"Since the first test in Jerez, I have tried to understand with my team what was the most effective way to ride this bike. I was always able to improve, but it wasn't easy. This category needs a gentle ride, with a lot of cornering, it reminds me a lot of the 125cc. "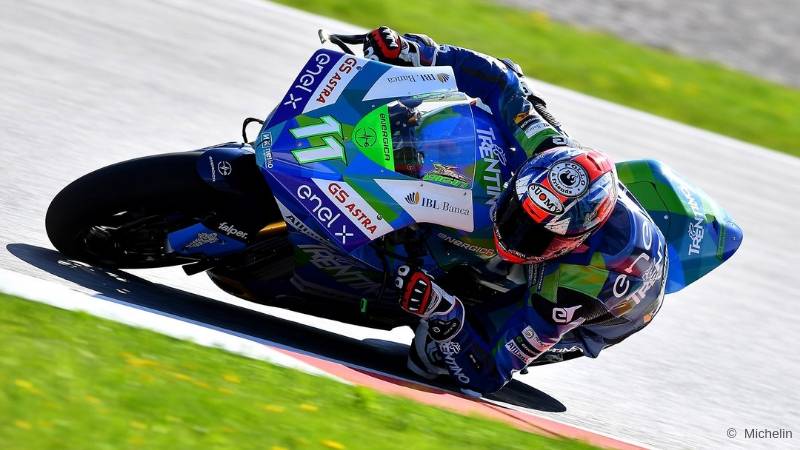 3 - In your opinion, what is the key to a good result with such short races?
"The key element is certainly the E-Pole. In a single lap you have to find the limit to be as far ahead as possible on the grid. In such short races, a good position on the grid saves you from uncomfortable situations."
4 - At the beginning of the season, the lack of sound was the main concern, especially for the overtaking, but during the season we saw a lot of them, what happened?
"In a new category there are a lot of things to discover. We hear a whistl from the bike, but also many other sound such as thesliders that touches the kerbs, the brakes and more. Different references must be found. Regarding the overtaking, we can say that there were a lot of great actions. The most difficult thing is that you never know when a rider might attack on you, so you must always stay focused in order not to make mistakes."
5 - What are your expectations for next year?
"There are several areas to work on. I personally will work on the riding style and with the team we will look at other details that we know will make the difference. I don't want to reveal too much, since I will have to defend the title, but it is clear that I am very happy to be in this position: for the first time in my career I will have to defend the title. I previously won a championship, but in the following year I always changed category, now the scenario is different. It will be difficult, but I like challenges and I will try to do my best to win again. In addition to MotoE which unfortunately still has a calendar with few races, I will participate to some rounds of the Moto2 world championship."