Niki Tuuli (Ajo MotoE ), Bradley Smith (One Energy Racing) and Mike Di Meglio (EG 0,0 MarcVDS) got to the first historic podium of the MotoE World Cup. Immediately behind them, Héctor Garzò (Tech3 E-Racing), who was in fourth position when the red flag was exposed two laps from the end. Here's what the heads of the respective teams said at the end of the race.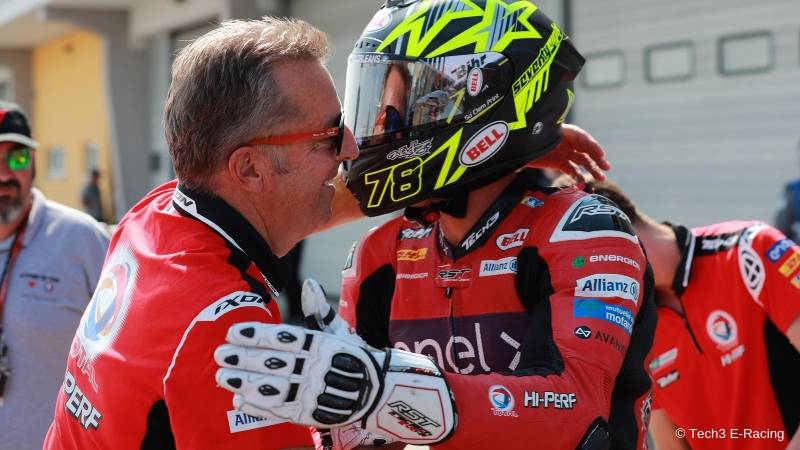 Hervé Poncharal
Tech3 E-Racing Team Manager
"Finally, we saw our first MotoE race here in Sachsenring. We were very happy with our Qualifying with Hector in the front row and Kenny having a decent Qualifying too. When we saw rain this morning, we were a bit worried, but finally the track dried and we had a very good race. Hector had a fantastic start, because he was leading at the first turn. We could see that there was a battle of four riders and Hector was right inside that fight, waiting for the last two laps to eventually make a move, but unfortunately, we had a red flag that stopped the race with two laps to go. It was a pity, because I think our strategy was working until then. Hector was right behind that group, trying to save the tyres, but because the air fence was broken, you have to red flag the race, so I absolutely understand the decision of the race direction. This time, it didn't play in our favor. Anyway, we soon have another chance to show what we can do in Red Bull Ring. So, all together it was a good weekend for Tech3 E-Racing. I think also Kenny understood a lot of things, especially that a sprint race is not what he is used to in endurance, so he's going to get better and better. Hector is quite frustrated right now, so he will be willing to change and be on the podium next time. Overall, a good round one. I think it was a great show and it's a proper class in our championship."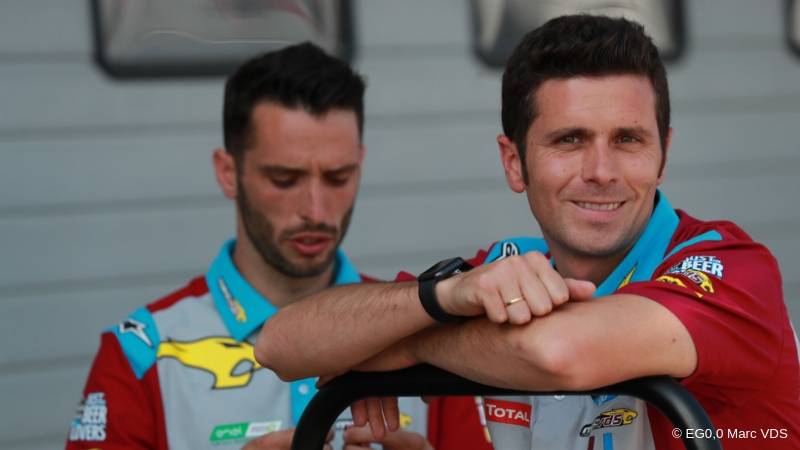 Joan Olivé
Team manager EG0,0 MARC VDS
"The first race was very exciting and it's amazing how bikes so heavy can make such competitive lap times. For those of us who have lived all our lives in the World Championship, it's very strange to be behind the wall and not hear the roar of engines. As for Mike, he's an old acquaintance I raced with in my time as a rider, he's fast and has adapted very well to the bike from day one. We are very happy to start the new MotoE category with a podium. All weekend Mike showed good potential and very good rhythm. Unfortunately the race was stopped early but I think Mike did a good job with the tyres, saving them for the end. Anyway it's a good result. We don't have so many races in this series so it's good to stay on the podium."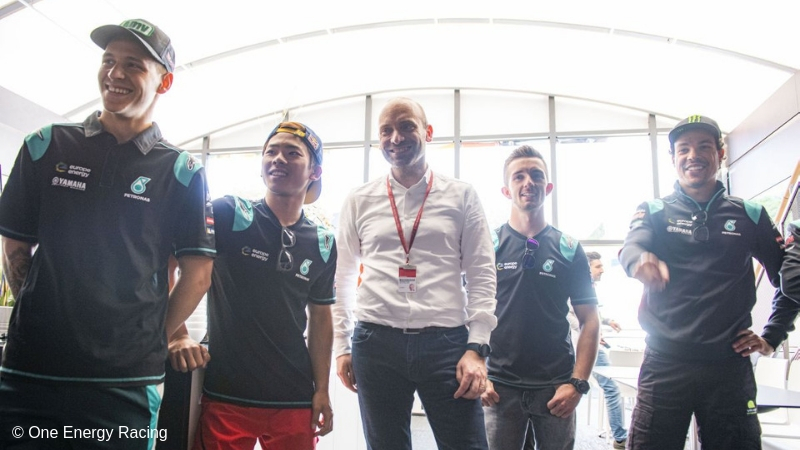 Matteo Ballarin
Team Principal One Energy Racing
"We are very happy. Bradley [Smith] had a great race, with a fantastic start. Yesterday's E-Pole did not turn out as we had hoped, but Bradley is a very special rider and today he provided a great performance. The whole team worked very well during this first weekend. We can continue to improve ahead of the next race, but we had a great first weekend here in Germany. Finishing on the podium at the first round is a very positive result. The MotoE World Cup is a new adventure, and there are many things still to be discovered. It is all really exciting."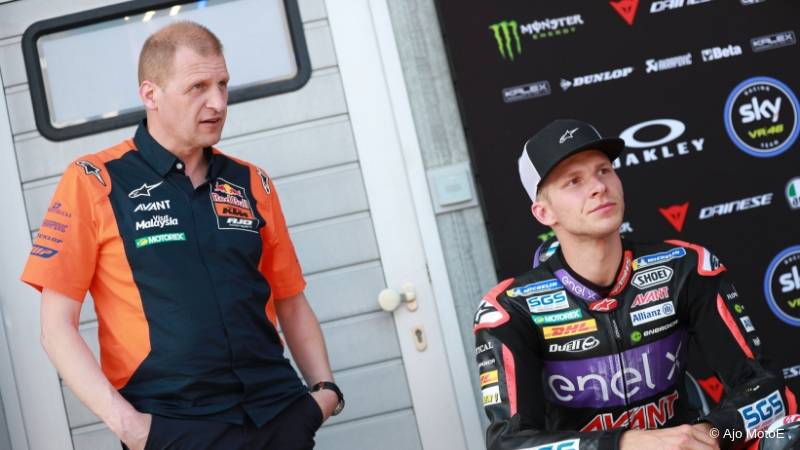 Aki Ajo
Ajo team manager MotoE
"I'm very happy to see how exciting the first race in MotoE history was. Although the races are short, yesterday's E-Pole also impressed me. It is an interesting qualifying procedure. Of course, I'm glad of the performance of Niki [Tuuli], who has been impressive. He's surprised many people in the paddock with his great work. I've known Niki since he was very young and I know how serious he is about this sport. He has a bright future in this championship."
At this link you can download the race results file (link)