Today Dorna Sport has issued an important communication to clarify the plans for the MotoE 2020 during Covid-19. Here is the text of the press release:
"The ongoing coronavirus outbreak has resulted in a number of changes to the calendar but as previously stated, racing is Dorna Sports' top priority in 2020. That certainly includes the FIM Enel MotoE™ World Cup, as we reaffirm our commitment to the FIM, IRTA and World Cup partners.
The calendar will run in parallel to that of MotoGP™, with the principal aim of seeing the Cup compete at a number of Grands Prix in Europe."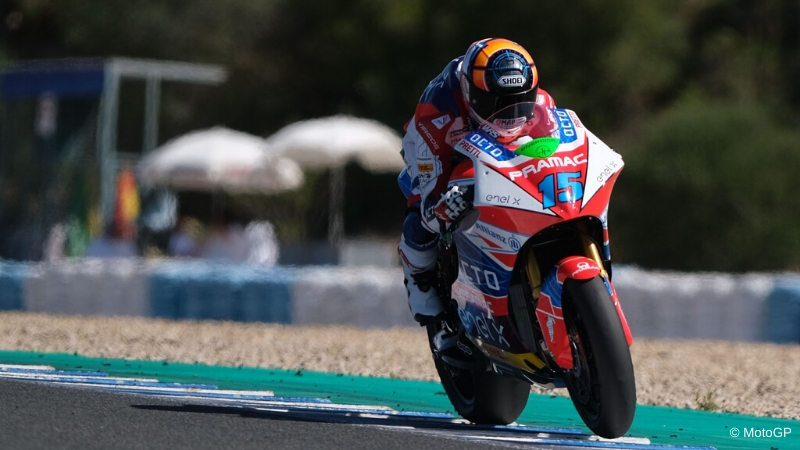 In the same press release, Dorna Sport explained the status of the MotoE after the pre-season tests that took place in Jerez de la Frontera in March.
"The first MotoE™ test of the season took place last month at Jerez, and laptimes were already noteworthy. A second and a half quicker than in 2020, the difference is created by some impressive steps forward, including:
- Increased torque from the Energica Ego Corsa;
- New Michelin® tyres, including a rear tyre enhanced thanks to previous experience in MotoGP™; (here the detailed post on the Michelin tyres tested in Jerez)
- Improved front fork setup.
2019 was an impressive first season for the Cup, but innovation remains a constant charge forward. MotoE™ can now count on:
- New bike chargers provided by EnelX, set to be introduced at the next event;
- Race distances increased by one lap, as bikes can now be charged on the grid after the sighting lap;
- New battery cooling system allowing riders to enjoy full power for longer sessions, more often. (here the details of the cooling system)
To have more details of these points you can read here our interview with Nicolas Goubert, the Executive Director of the MotoE World Cup.
To be updated on the MotoE World Cup, subscribe to Epaddock's Whatsapp broadcast and get all our news on your mobile in real time: find out how here.