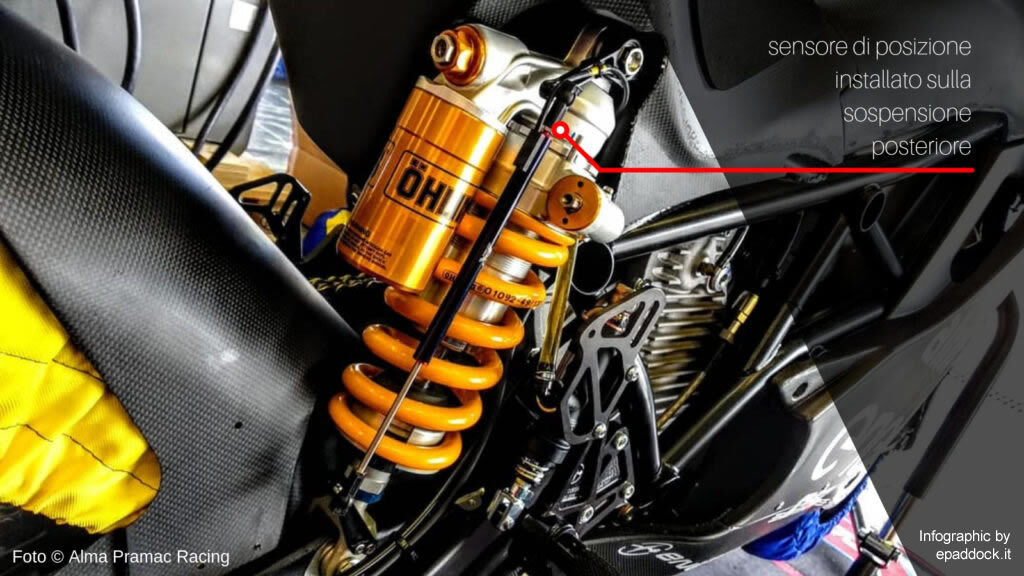 Last June, at the Mugello Grand Prix, Dorna Sport announced that the technical partner for the acquisition and management of world championship data MotoE will be the Italian company Dell'Orto.
Paolo Colombo, head of Dell'Orto for the project MotoE, explained how their work will allow teams to improve performance on the track and to the television audience to have an experience equal to that of MotoGP.
How the system is made
The main function of the data acquisition system, as Colombo explains, is to record the signals of all the sensors present on the bike during each session on the track. When the driver returns to the pits, the recorded data is downloaded and analyzed by the team's telemetry operator. It is thus possible to see which are the sectors of the track in which the driver can improve, what is the behavior of the suspensions or how the pressure and temperature of the tires vary. We have created an infographic to visualize the system illustrated by Paolo Colombo: to see the details just click on the image. Inside, you will find the components directly supplied by Dell'Orto.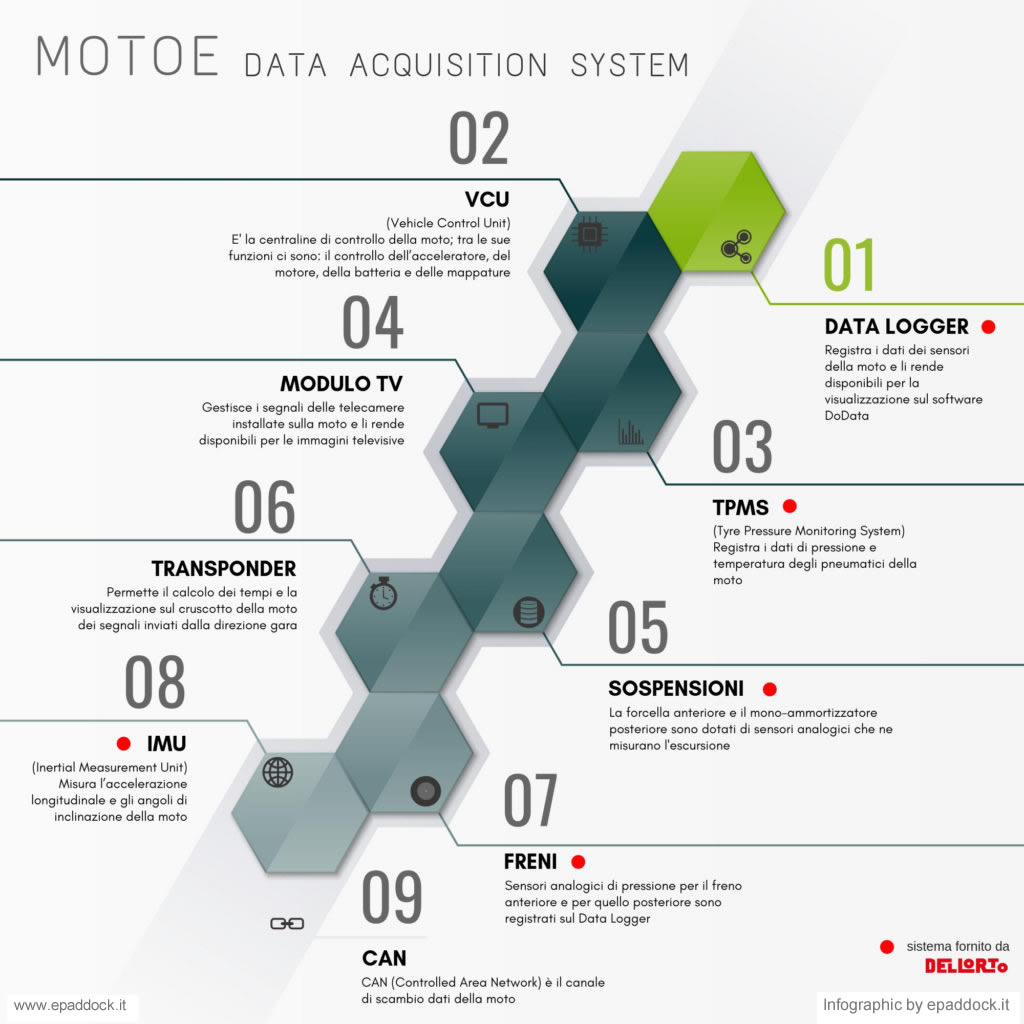 When the bike returns to the pits
Among the main data that the technicians of the teams can analyze are: the speed of the bike, the number of laps, the level of battery charge, the amount of energy regenerated under braking, the angles of inclination of the bike, the dynamics of the fork and of the shock absorber, the use of the brakes, the temperature and the pressure of the tires, the lap times and the intermediates. As you can see, most of the available data are related to the chassis. This is because the championship organization has decided to limit the number of variables available to the teams with the aim of having a more homogeneous competition. For the same philosophy, for example, Michelin supplies only one type of slick tire and one rain type for each race. The data visualization software is the DoData, developed directly by Dell'Orto. Data transfer from the Data Logger occurs when the bike returns to the pits while real-time transmission is prohibited by the technical regulation.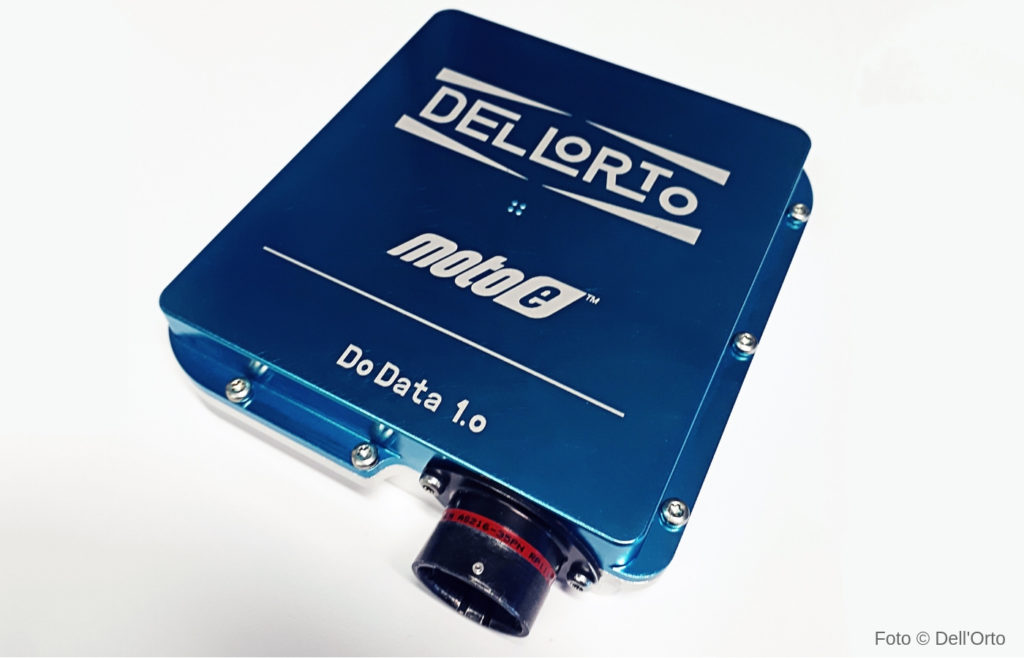 To know Dell'Orto's reasons for the commitment in MotoE and for goals related to electric mobility, click here.