The Japanese rider, Hikari Okubo, completes a successful three-day official test at the Jerez-Angel Nieto Circuit.
Avant Ajo MotoE and rider Hikari Okubo started their preparations for the 2021 season of the MotoE World Cup with three positive days of official testing in Jerez. The Japanese rider had his first contact with the team's bike, making a positive early adaptation. Okubo progressively lowered his lap times to finish 12th overall, with a personal best of 1:49.002.
On Tuesday, the first day of the test, Hikari Okubo concentrated on getting to know his machine and adapting to the team's working methods. The Japanese completed three sessions of half an hour each in duration. At the end of the day, the Avant Ajo MotoE rider was 11th with a 1:50.829 after 25 laps.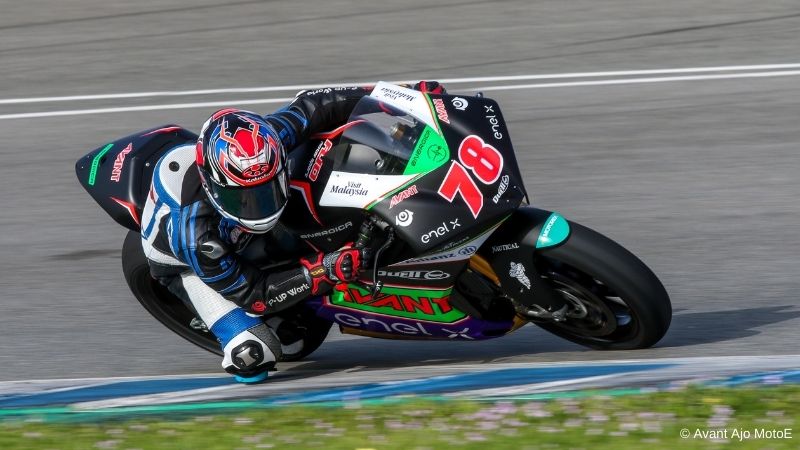 Those times were lowered immediately on Wednesday morning, whilst in the final session of the day Okubo clocked a 1:49.002. His 24 laps were primarily devoted to gaining confidence on his electric bike and working on set-up.
The final day saw a further solid pace and good feeling for the Avant Ajo MotoE rider. In the morning they consolidated the findings made in the previous sessions, and Okubo contributed his top time on Thursday with a 1:49.159. In the only practice held in the afternoon, he finished 12th, having racked up a further 13 laps on the Spanish track.
Hikari Okubo and the Avant Ajo MotoE team will return to the Jerez-Angel Nieto circuit from 12-14 April for another test session.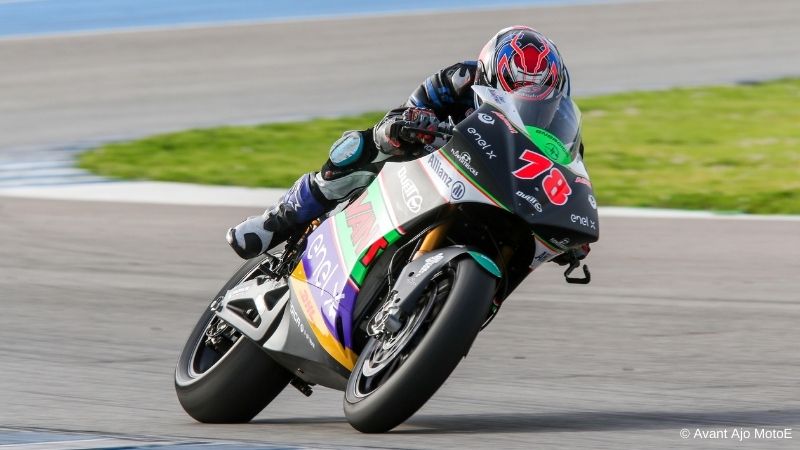 Hikari Okubo
"This was my first experience on a MotoE and I'm very satisfied with the feeling I got. It's a fun bike with a lot of power, so I enjoyed these three days a lot. Overall, the test went well and we made progress little by little. We have to keep working and I'm looking forward to the next test in Jerez so that I can keep progressing.
My adaptation to the crew has been good, since they are very professional. I'm happy to be a part of Ajo Motorsport. I know we can do great things together".
To be updated on MotoE World Cup, subscribe to Epaddock's Whatsapp broadcast and receive all our news on your mobile phone in real time: find out how here.