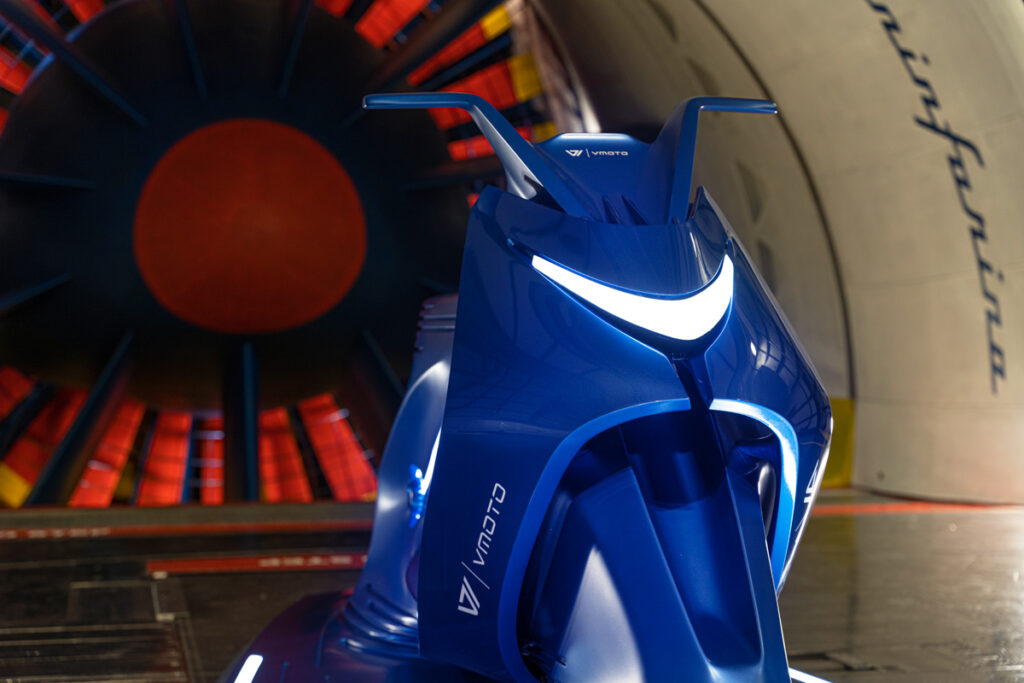 Electric scooters and motorcycles: two apparently different worlds, explains Graziano Milone, but perfectly complementary because the electric one is not currently made up of motorcycles but of means for urban mobility, of which Vmoto Soco is the global leader.
Graziano Milone is president, marketing manager and head of strategic planning and development of Vmoto Soco, a leading global manufacturer and distributor of electric two-wheelers. Vmoto produces a wide range of electric scooters and motorcycles through its three main brands: Vmoto (the premium brand), Super Soco (expressly designed for urban mobility) and Vmoto Fleet (for the commercial sector) and is the leader in Europe for electric vehicles registered in the urban mobility category.
We recently met him to talk about electric mobility and Vmoto Soco's future projects.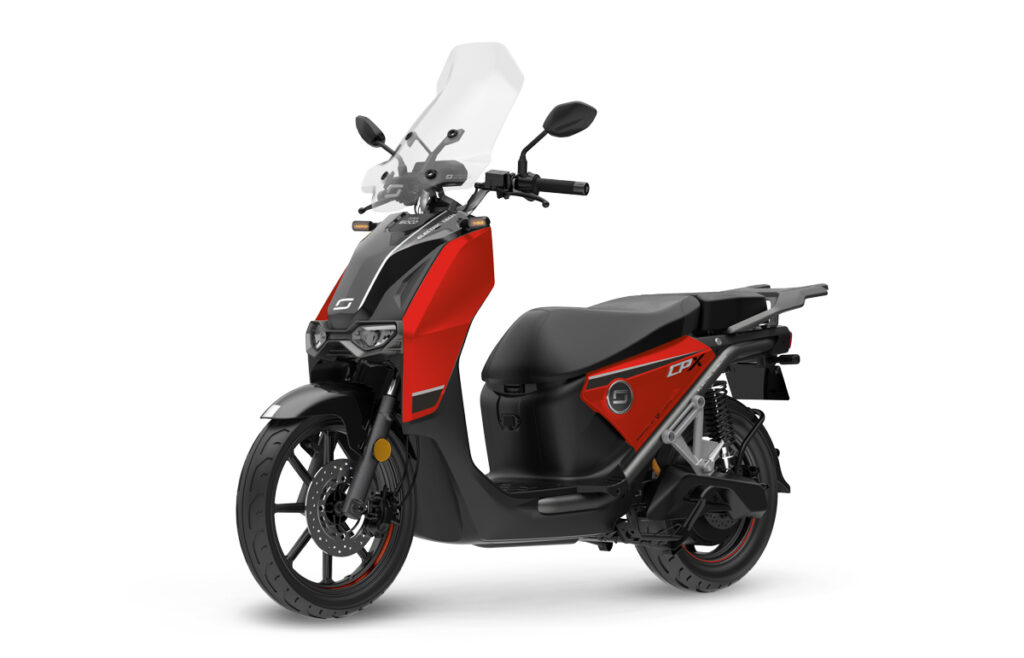 Milone, first of all, admitted that "when we started talking about electric cars, I hoped it would never arrive in motorcycles".
"I'm a huge motorcycle enthusiast, whenever I can I go to the track with the Panigale, I come straight from the world of petrol engines. I've done 300.000 km on a motorbike, all on petrol.
Then I tried the first electric scooters and was immediately enthusiastic. If I get around town, I don't need a powerful, bulky and heavy bike. I need a light and agile vehicle, which can be picked up and parked easily, because I need it to get around and do things. When, on the other hand, I want to have fun, I go to the circuit with a petrol motorbike. Even there, though, I started to change my mind a bit and I'm courting everyone to be able to test an electric motorcycle on the track".
"Electric scooters and motorcycles: two perfectly complementary worlds"
Electric scooters and motorcycles: two apparently different but perfectly complementary worlds because, as Graziano explains, the electric world is not currently made up of motorcycles but of vehicles for urban mobility.
"Our range of products is designed for getting around cities and around urban centres. For these uses, the electric vehicle is the best: it's lighter, doesn't pollute and doesn't make any noise. It is normally used for shopping, going to school, to work. In all these situations the electric vehicle is fantastic.
We are talking about two-wheeled tools for urban mobility, which drive like a motorbike but are not a motorbike. Nevertheless, we apply a motorcycle approach to our products, both when we think about them and when we build and test them.
They are not made from a motor and a battery placed inside colored plastics, but they are products designed to be durable and reliable and at the same time easy to use". Means on which Graziano wants to have the last word, such as with the TCmax: "It's our best seller and before sending it into production, I brought it home and used it personally throughout the winter in the hills of Barbaresco. I wrote down what was going and what needed to be improved".
"Motorcycles, however, remain another concept; the current level of electric technology does not allow performance and autonomy compatible with traditional motorcycles. It would take incredibly large batteries with exaggerated weights.
Our range of products for urban mobility includes scooters such as the CUmini, equivalent to a 50cc, and the CPx, similar to a 125cc, but you can also find the TCmax café racer, and vehicles such as the Stash and the dirt-bike.
For us, the Stash represents a motor scooter, for those who want comfort and space to store a full-face helmet or a gym bag. However, this is combined with the safety of the high wheel and the typical riding style of a motorbike. All within the concept of urban mobility, made up of L1 and L3 vehicles, equivalent to fifties and 125cc petrol".
"Where limited autonomy is sufficient, up to 150km, we believe that the electric vehicle is what is needed for ease of use, low consumption and eco-sustainability. For the consumer, eco-sustainability alone is not enough; it is important that a product is also attractive, easy to use and efficient.
Within a 150km range, a scooter, a city motorbike or a dirt bike find their best expression in electric technology and are the winning solution from every point of view.
Our dirt bike, for example, is perfect for moving around urban centres, but also for going into the woods, the countryside, on dirt roads. There are areas now forbidden to motorized vehicles which can however be experienced thanks to an electric vehicle".
"In a few years, the time will be ripe for medium electric motorcycles"
"I think that in certain product categories, such as the L1 category (the 50cc one), electric is now ready to overtake petrol. To go further I think it's still early, but after three or four years, I believe that even small and medium-sized motorcycles, those that today range from 300cc to 600cc, will be able to switch to electric.
In the immediate future, we predict that 2023 will be the year of overtaking the electric fifties over the petrol ones, while in the next three to four years we will see the arrival of the electric averages. In fact, in our multi-year planning, I've already put there a silhouette that anticipates a more powerful bike than the ones we offer today. Before then, however, we have a very important novelty ready that we will present at the next edition of EICMA: a 130km/h electric maxi-scooter similar to a 250cc".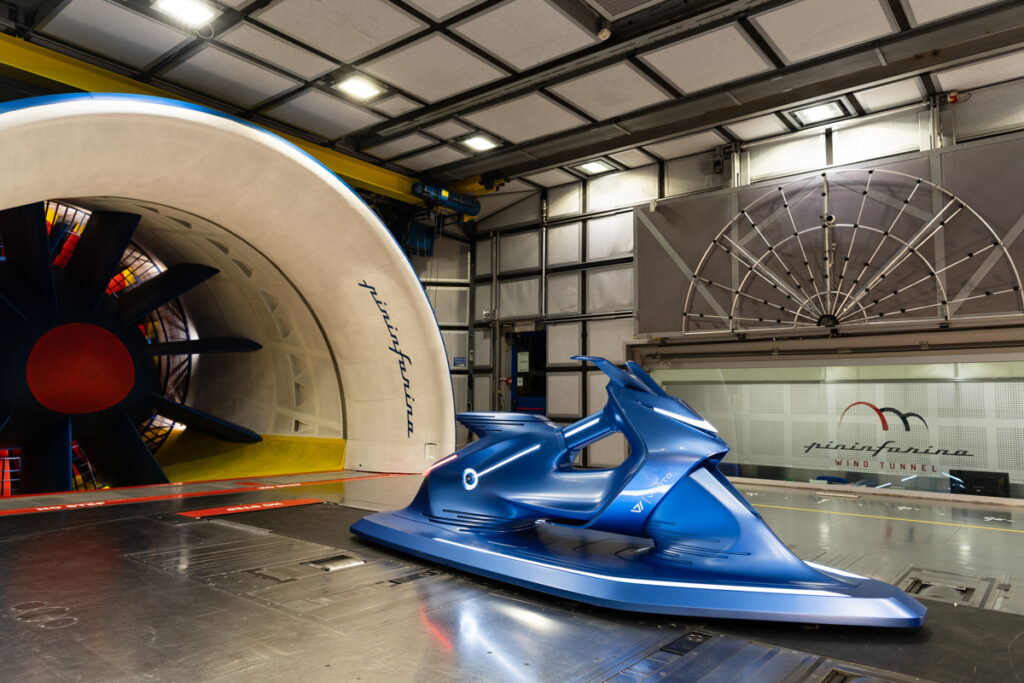 "Air resistance is negligible on a 50km/h scooter but, above certain speeds, a correct aerodynamic study is essential to limit consumption and above all to ensure the necessary air flow for thermal management of the battery and engine. This is why we involved Studio Pininfarina to carry out the aerodynamic design of this new product.
It's not just marketing or design: it's aerodynamic technology to minimize fuel consumption and increase performance. If the powertrain of an electric vehicle gets hot, it loses efficiency, and that's what should be absolutely avoided. The management of the air flows is fundamental for the constancy of the performances.
To create our new electric maxi-scooter, we worked on a new power unit, a new battery made from the same cells used by Tesla for its cars and, with Pininfarina, on aerodynamics.
The result will be the maximum performance of an electric vehicle in that category. From then on, a technological step is needed for the battery and the related electronics, which we expect will take place within three years. By 2025, the time will be ripe for the first medium-sized electric motorcycles and we will be ready".