Indonesia aims to have two million electric motorcycles on the roads by 2025. The Asian government's plan stems from a huge pollution and public health problem caused by internal combustion vehicles.
While European countries have adopted motorcycles and scooters as alternative forms of transportation to cars, many Asian countries have long relied on two-wheelers as their primary method of transportation. Indonesia is one of them, but, after years of recording record sales of two-wheeled vehicles with internal combustion engines, reaching as much as ten million motorcycles a year, it is now converting its large fleets to electric motorcycles. . The goal is to get two million electric motorcycles into circulation by 2025.
Indonesia is the third largest country in the world in terms of population density and suffers from a huge pollution and public health problem caused by it, especially in large cities.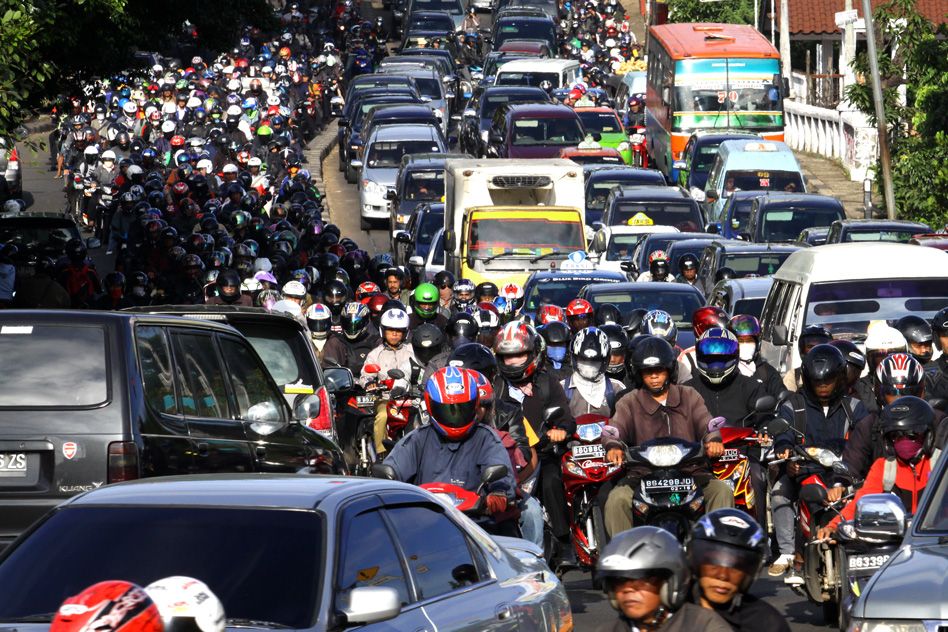 According to the New Strait Times, Transport Minister Budi Karya Sumadi recently set an ambitious target for the country: "The number of motorcycle users in Indonesia is around 133 million. Approximately five million applications arrive each year, while before the pandemic the number was as high as ten million. The market is huge and this can become a factor of change to accelerate the transition ".
The Indonesian plan, in addition to providing for two million electric motorcycles to be put into circulation in the next three years, also sets the goal of selling only electric motorcycles from 2040 and only electric cars from 2050.
Sumadi has indicated three key requirements for initiating the switch to electric motorcycles: ensuring the production of quality batteries for electric motorcycles, increasing the number of charging stations or facilitating access to battery replacement stations and ensuring the quality of the engines. of electric motorcycles. Gogoro, the giant of interchangeable batteries, has already announced its entry into the Indonesian market thanks to a partnership with Gojek, starting above all with delivery vehicles, which travel many kilometers a day and are currently equipped with traditional propulsion vehicles.
Indonesia is just one of many countries that are exploring the shift to electric motorcycles. In China, government regulations have brought the number of registrations of new ICE motorcycles to record lows, which were quickly replaced by electric bicycles and motorcycles. India is also moving in this direction, with the development of many local companies for the production of electric scooters. The numbers of electric motorcycles that will travel on the roads of major Asian countries in the near future will in no way be comparable to the smaller numbers that will be recorded in Europe and North America.


To be updated on the MotoE World Championship, subscribe to the Epaddock Whatsapp broadcast and receive all our news for free on your mobile phone in real time: find out how here.