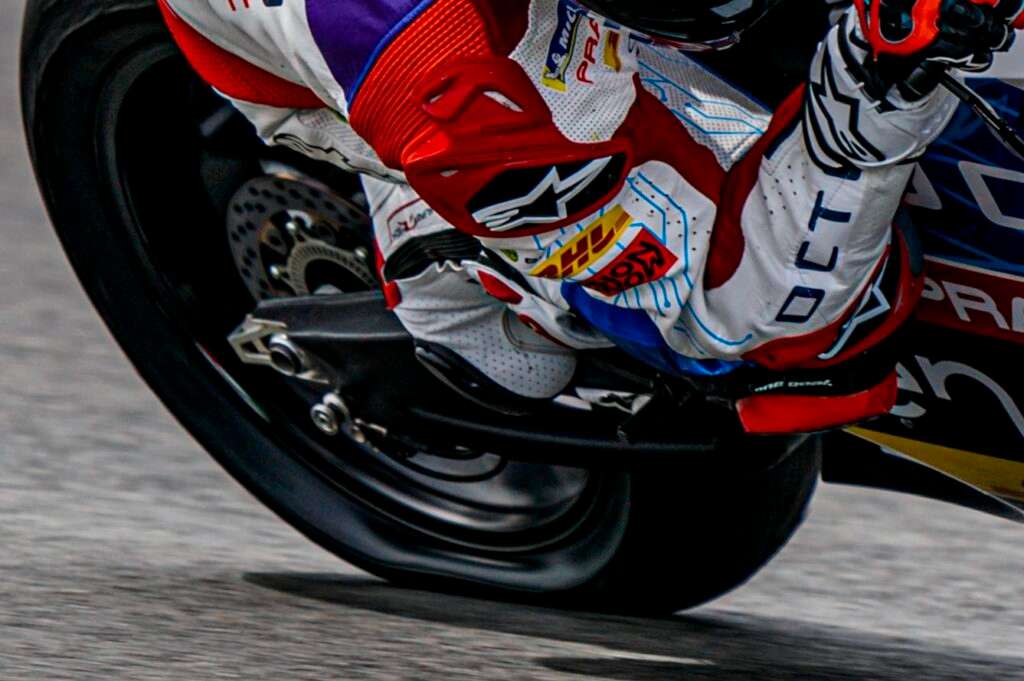 Michelin sees motorsport as an indispensable high-tech laboratory for developing innovative solutions for safer, more eco-sustainable and more efficient mobility for everyone. Michelin's participation in the MotoE World Cup fits perfectly into this vision towards the goal of producing 100% tyres made from renewable and ecological materials by 2050 with the intermediate goal of reaching the 40% threshold by 2030. For the MotoE World Cup 2021, the percentage of eco-sustainable materials used to make the rear tyres has already reached 40%, while for the front MotoE tyres it is 33%.
For the production of the MotoE tyres, a wide variety of bio-sourced and recycled materials are used, including: orange and lemon peel, pine resin, sunflower oil, hevea sap, worn truck and car tyres, scrap steel.
With the current percentages, 4,6 tonnes of bio-sourced and recycled materials will be used in the MotoE tyres during 2021. In particular, the increase in the proportion of sustainable materials used to make the 2021 tyres was achieved thanks to the incorporation of carbon black recovered from end-of-life tyres by using the "Enviro" process.
As in previous years, Michelin will provide riders contesting the MotoE World Cup with a single type of rear slick tyre and a single type of front slick, both designed to meet the demands made by different circuits scheduled over the season. From this year the rear tyre is asymmetrical to further improve the warm-up capability, a critical element for the sprint races of the MotoE.
In case of wet track, MotoGP rain tyres will be available. The allocation for each rider will be (single race weekend): 4 front slick tyres and 5 rear slick tyres (3 front and 4 rear in case of rain). In the Misano round where two races are scheduled, Michelin will supply an extra front and rear tyre.
To be updated on MotoE World Cup, subscribe to Epaddock's Whatsapp broadcast and receive all our news on your mobile phone in real time: find out how here.