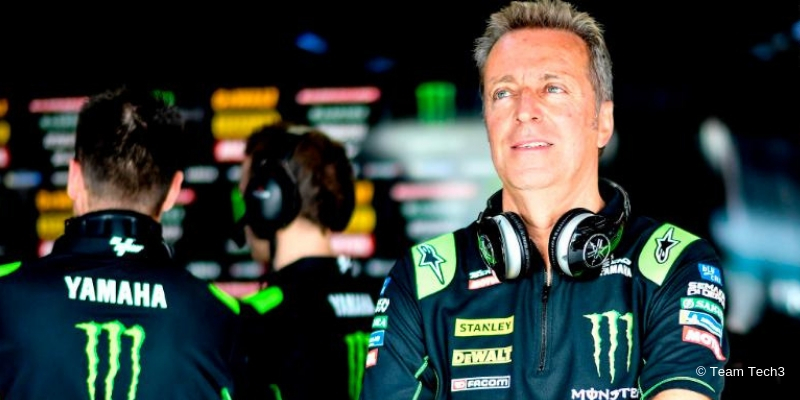 Hervé Poncharal is the director of the Tech3 team and has been in the world championship for a lifetime. CNN Sport interviewed him about the new world championship MotoE in which the Tech3 team will field two pilots (link). Poncharal saw the bike making its debut in Qatar and seeing its development said he was optimistic about the performance that the definitive version will have.

The formula of the world championship
Speaking of the world championship formula, the Frenchman said: "In Formula One and Formula E there are two championships fighting each other, but the MotoGP will be a hybrid championship, it will have the same promoter (Dorna) and the same calendar but will have both engines gasoline than electric motors. This means that there will be comparisons on the same day, with the same conditions, on the same circuit. We will compare lap times and expect to see the gap between, for example, a Moto2 and a motorcycle MotoE, reduce race after race. "
The ecological attractiveness
Poncharal also sees commercial advantages in the ecological characteristics of the MotoE: "We run competitions but we also run a business and more and more potential sponsors are met who say: 'Yes, but you know, CO2 emissions, this is the past and we don't want to be associated with that image'. Hopefully the MotoE can help us attract new sponsors. "
The original interview in English is available here (link)