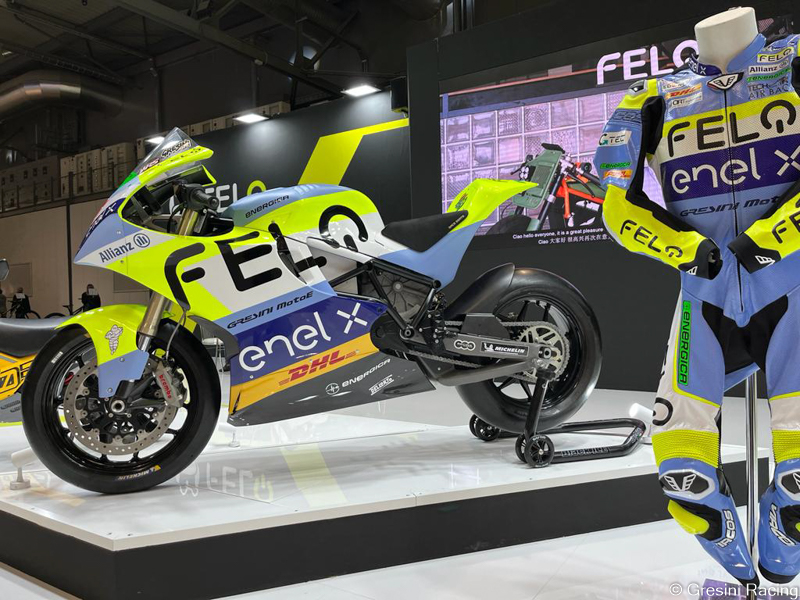 Gresini Racing confirms its commitment to the MotoGP electric class, a category in which it won the title in 2019 and in which it was on the final podium in the following two seasons.
From next season and for two years, the Italian team will have FELO as its new title sponsor; FELO is a young Chinese company leader in the design and production of electric scooters.
Strengthened by this combination, Matteo Ferrari will go to the chase for the 2022 title, with the Italian who will be at the helm of the Energica Ego Corsa number 11 with a new livery based on the yellow "Felo" and the light blue of the Gresini MotoGP project.
With a World Champion title, a second and a third place and five victories, Matteo Ferrari will again be the top rider of Team Gresini, waiting to know who will join him in the MotoE box for next season.
Matteo Ferrari (Gresini Racing Rider)
"It is surely great news to be extending my partnership with the team. To be part of this family for the last four years has been an honour and it's something that can never be given for granted for a rider, which means that both sides are working well. We have had great success together, especially in the first two seasons and, despite the difficulties, this year we managed to finish with a very positive third place overall. We want to be back in the title picture and to be fighting for the win every weekend: we already started working towards it."
Carlo Merlini (Gresini Racing Commercial and Marketing Director)
"I'm excited to announce this new partnership with FELO. We want to show through the MotoE project how sensitive Gresini Racing is towards green topics, with an eye to electric mobility… we can say that the project developed with FELO is perfectly in line with the message we want to spread. I would like to thank Zhang not only for the trust in us but also for the enthusiasm shown while embracing Gresini's MotoE project. Also, thanks to FELO, from 2022 we will be using electric scooters for moving around the paddock, which is another step towards zero emissions. Matteo will be again the standard bearer of Gresini MotoE's project and this is proof of the strength of our 2022 team. These last three years we have always been on the podium of the MotoE class, including the emotional title win in 3. The goal is clear, to assert ourselves again at the top of this class!"
Zhang JY (CEO FELO)
"Today is really an exciting day for FELO, we are delighted to announce our partnership with Gresini Racing to create the new FELO GRESINI MotoE Team. This ambitious long-term program will allow FELO to achieve three main goals. First of all, knowing the Gresini's MotoE track record, I believe the FELO Gresini Team will be in the fight for the MotoE World Cup title. Secondly, for FELO this is an extraordinary opportunity to understand better the high-performance electric motorcycle world as we are planning to develop such technologies and apply them into FELO range of city e-scooters. Last but not least, the partnership with the prestigious Gresini Racing will also allow fans of electric racing worldwide to familiarize with FELO brand and FELO products. We look forward to next season!"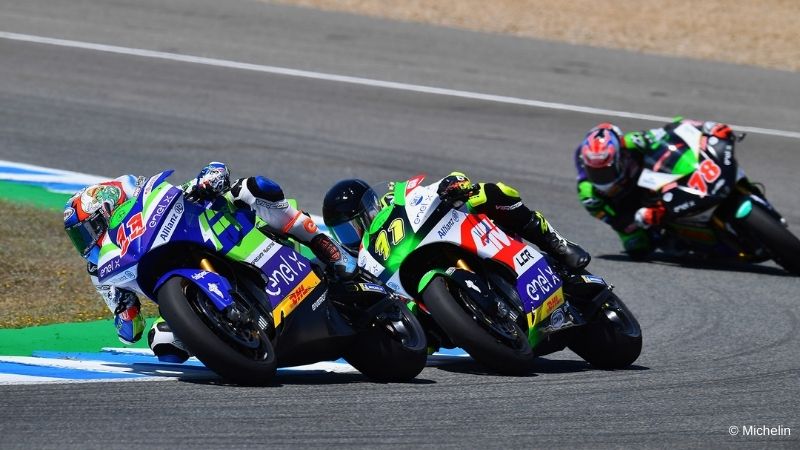 To be updated on MotoE World Cup, subscribe to Epaddock's Whatsapp broadcast and receive all our news on your mobile phone in real time: find out how here.