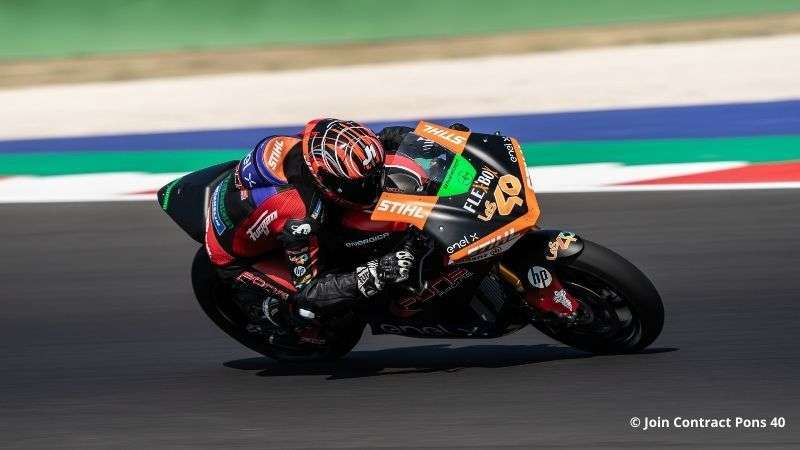 The rider of the Pons Racing 40 team gains another podium in the Grand Prix of Emilia Romagna and the Rimini Riviera; after the second place in Race 1 on Saturday, the Spaniard gains the third place in Race 2.
With the points achieved, the MotoE Pons Racing 40 team and Jordi Torres remain in the challenge for the title of MotoE World Cup, they are actually in third position.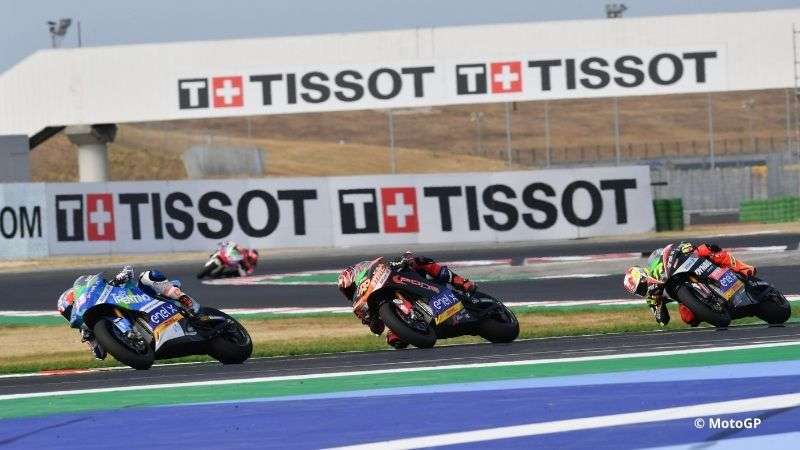 In Sunday's race, Jordi Torres started from the front row and led an strong race, as he had done on Saturday. The Spaniard dueled throughout the race with Mattia Casadei, proving to be one of the top contenders in the class. At each corner, Torres attacked Casadei but was unable to overtake him so in the end he crossed the line in an excellent third position adding 16 more points in the overall standings , now he is just 7 points behind the leader Matteo Ferrari.
Jordi Torres
"Today's race has not gone bad, although at the beginning there have been some aggressive overtakings that have made us lose some positions but we knew we had pace to be in front and that's how it has been. We have recovered those positions and we have placed ourselves in the front group again. We have seen the falls of some direct rivals in the championship so the most important thing today was not to make a mistake and finish the race. I have spent the whole race fighting with Casadei but these bikes are so close that passing is very complicated. I tried but it couldn't be. Third and score points and everything will be decided at Le Mans."
Now the MotoE World Cup moves to Le Mans; from 9th to 11th of October there will be two races to decide who will be the 2020 world champion.
Here the results of the races of the Emilia Romagana GP in Misano
To be updated on MotoE World Cup, subscribe to Epaddock's Whatsapp broadcast and receive all our news on your mobile phone in real time: find out how here.