Gino Borsoi is the technical director of the Ángel Nieto team and, from 2019, he also manages the two riders who participate in the MotoE World Cup: Maria Herrera and Nico Terol. Borsoi was interviewed by the online magazine Paddock Sorority; in the article the former Italian rider explained his point of view on the MotoE and on the choice to take part in this new MotoGP class.
The team decided to join the MotoE "especially because MotoE is the future. we know that in maybe more than 10 years it'll be the future of MotoGP. There is also a chance it won't be, but it's something that the team must start working on. It's also something nice to show our sponsors. It's a new technology, and a cleaner technology. So it's something good for us to have MotoE in our strategy group."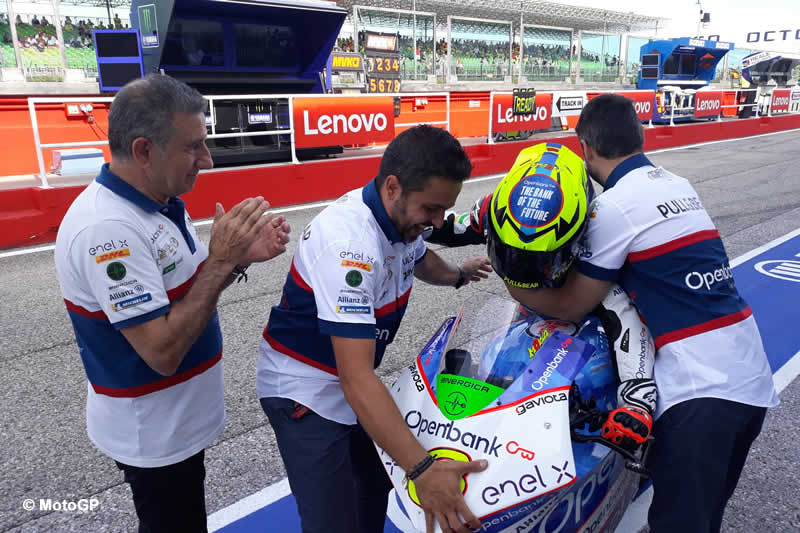 Borsoi was also asked to talk about the choice of Maria Herrera as a pilot for the MotoE : "Maria raced with us two years ago when we were with Mahindra in Moto3. We selected her for MotoE because she's a fast rider. It's not because she's a woman or other reason. For myself and for Jorge (Martinez), we know she's been fast since the beginning of her career. It doesn't matter whether she's a girl. We need a good rider to race for us. When I talk about her, the emphasis is not on 'SHE is a rider'. The emphasis is on rider."
The full English interview with Gino Borsoi is available at this link on Paddock Sorority.