Xavier Simeon claimed second place with a great race at the Lenovo Grand Prix of San Marino and the Rimini Riviera in Misano. The Belgian rider of the LCR E-Team took advantage of the start from the front row to stay in the leading group and conquered the first podium of the LCR team in the MotoE World Cup, the eighty-fifth in all MotoGP classes for Lucio Cecchinello's team.
Starting from sixth spot on the grid, Niccolò Canepa failed to have the pace he had shown in qualifying. In the end, the Italian rider finished in eleventh place but said he was confident he could do better next week.
Xavier Simeon
"I am very happy because it's a very good result for me and for the team. On Friday, we were not so fast like in Jerez but like I said yesterday, we did a big step on the bike and starting from the row is a big advantage and we could take benefit of it.
I think we did a very good race. I had the pace to win, but when I tried to pass Casadei I did a small mistake, I couldn't pass directly in and Ferrari attacked me right after this, so I lost one position. But I could recover two seconds and come back to Ferrari. Anyway, I am very happy, the bike is a lot better, I feel a much more comfortable. We will try to make some improvements for next weekend, and we'll try to repeat it but with one less position".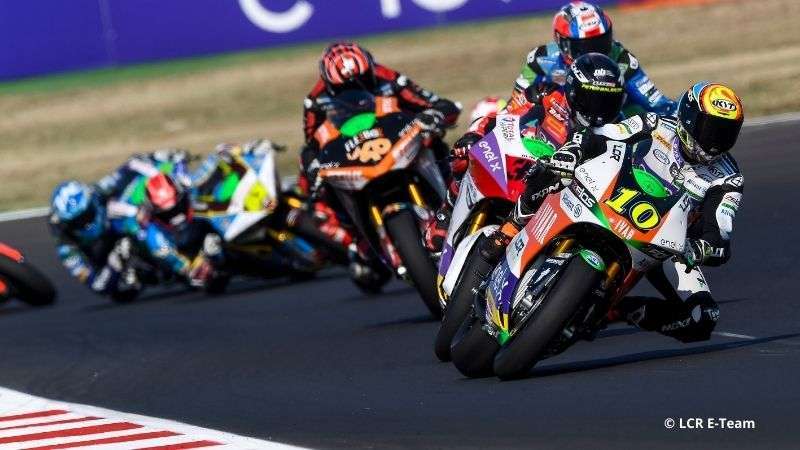 Niccolò Canepa
"I tried my best but unfortunately, I could only do one proper fast lap with the bike on the E-Pole because in the first session I had a technical issue with the chain and in the second and third session, I felt some issues with the chassis.
The team organized a brand new spare bike for the E-Pole and I was really happy but we couldn't make any kind of set up because I had no laps on it. It was impossible to improve the bike.
Anyway, we took a lot of information during the race and I noticed that in the last four laps I have the same lap time than Xavier. I just missed the first couple of laps because of the feeling that I didn't have and because the setting that was not the correct one for this circuit.
Luckily, there is one more race next week. I will try to do my best and get a good result as the team deserves because I think we did not make any mistakes this weekend. We were just really unlucky with the wrong bike for three sessions."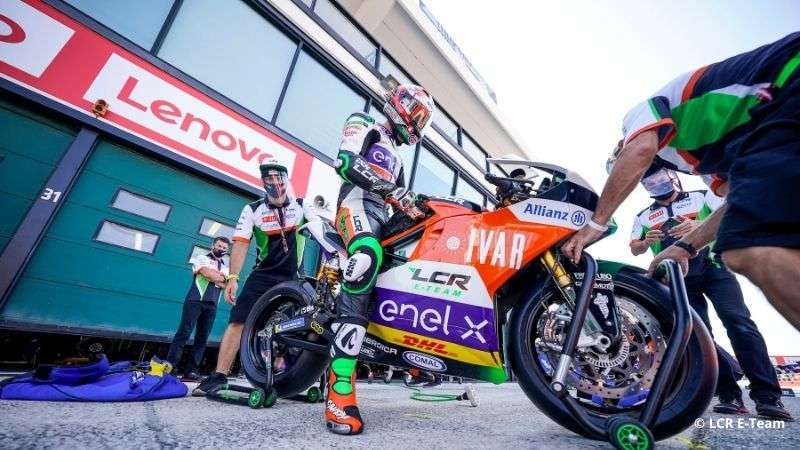 Here you can find all the results of the San Marino GP.
To be updated on MotoE World Cup, subscribe to Epaddock's Whatsapp broadcast and receive all our news on your mobile phone in real time: find out how here.