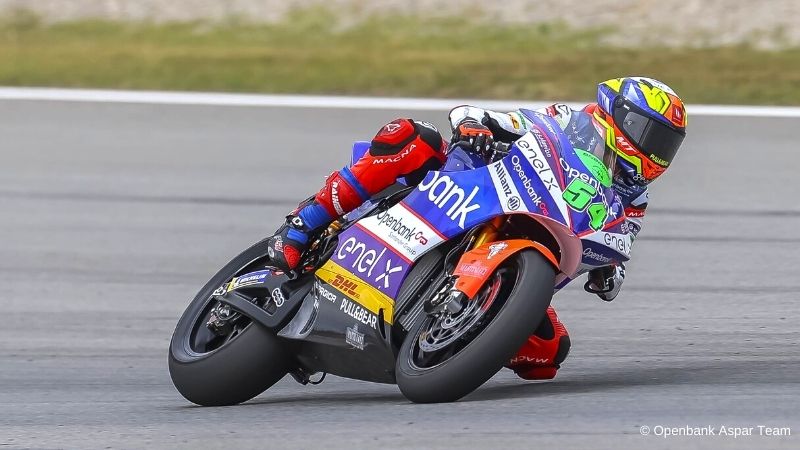 The Friday's sessions of the Dutch Grand Prix ended with Fermín Aldeguer and the Openbank Aspar Team in the top 10. For the rider from Murcia, who is making his world championship debut this season and racing for the first time in Assen, it was a day of adaptation to the Dutch track. Despite everything, he finished just 1,5 seconds off the day's best time. The goal is to continue improving tomorrow and to get closer to the top positions both in the last free practice and in the EPole. His teammate María Herrera closed the first day in thirteenth position, 2,4 seconds behind Zaccone and on a track where high-speed changes of direction complicated his job.
In addition to the riders' statements, we are also posting some infographics with telemetry data shared by the Openbank Aspar Team.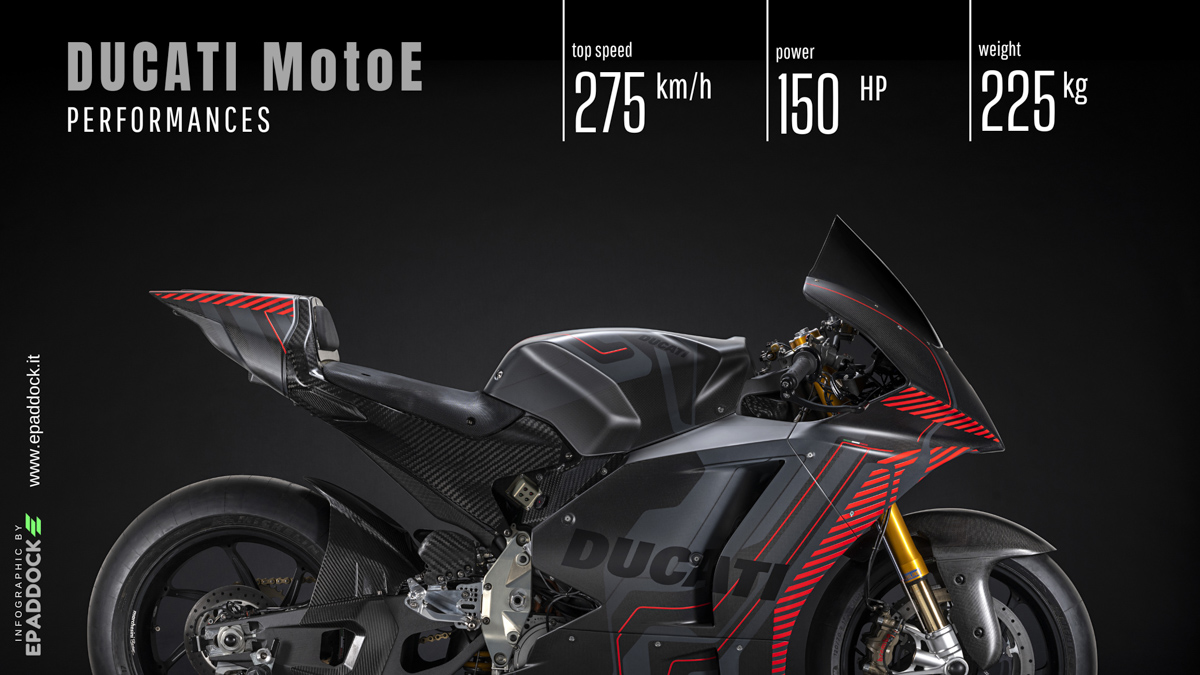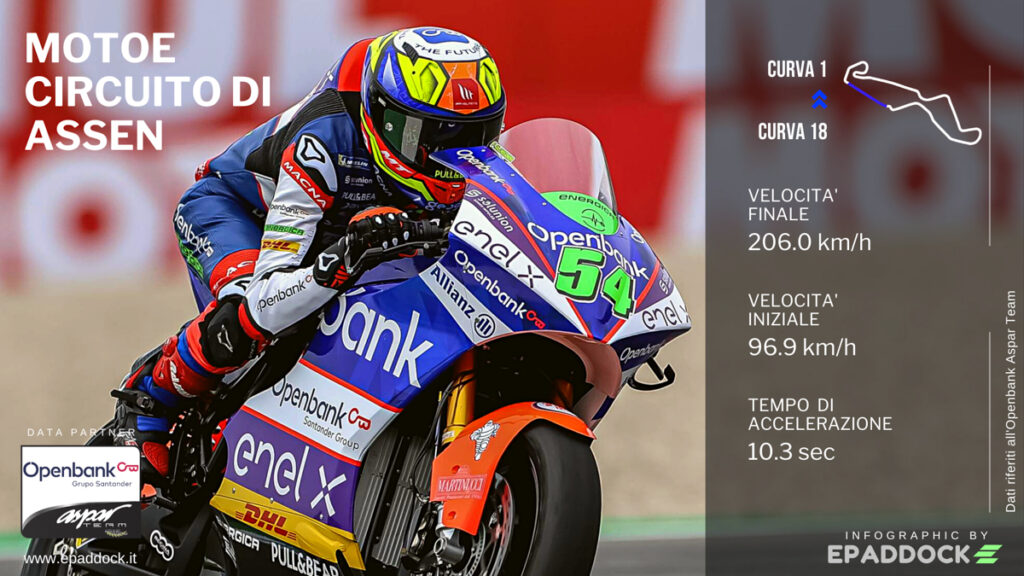 María Herrera
"Today we met another new track for the category MotoE. I expected changes of direction to be complicated at such a speed with the weight of the bike and they did: the bike doesn't turn as I would like and I will have to work harder to be able to manage it. In the afternoon we took a step forward, the track was bumpy, but I ran alone and lowered my lap times. We know where we need to improve and tomorrow, if we put some things together, we can take a big step forward."
Fermín Aldeguer
"Today I didn't reach the goal we set ourselves, which was to be in the top 5, but we are on a new track and I don't have to be obsessed, I have to keep doing laps and get to know the circuit better to be ahead. Tomorrow I hope to be in the top 5 in the morning and fight for the front row in the EPole."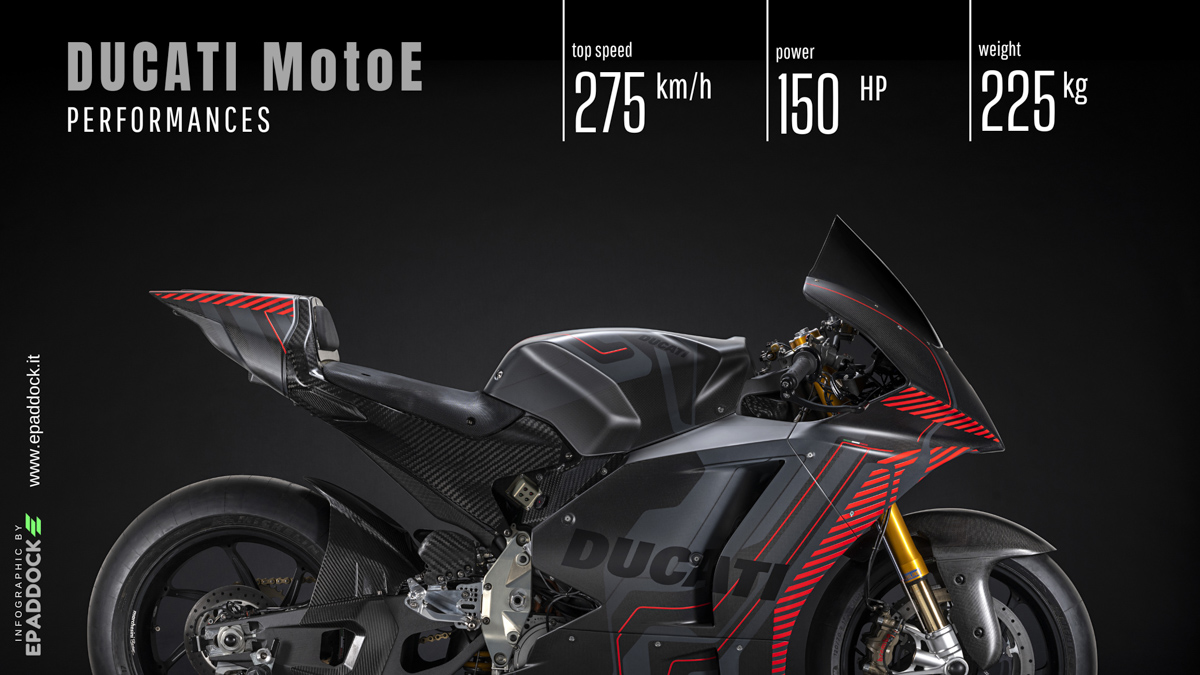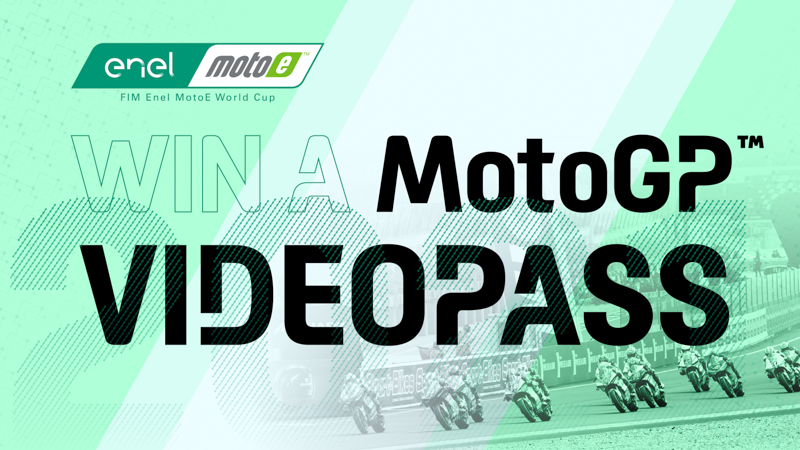 To be updated on MotoE World Cup, subscribe to Epaddock's Whatsapp broadcast and receive all our news on your mobile phone in real time: find out how here.