In Valencia it is the first day of testing after the Jerez accident that destroyed all MotoE of the championship. From March to today, Energica has rebuilt all the 18 bikes of the teams plus the reserve 5.
The fastest in FP1 was Eric Granado of the Avinta Racing team, followed by Hector Garzo of the Tech3 E-Racing team, while the third fastest was home rider Nico Terol, of the Angel Nieto team. The fourth time of Maria Herrera, Terol's teammate, is also excellent.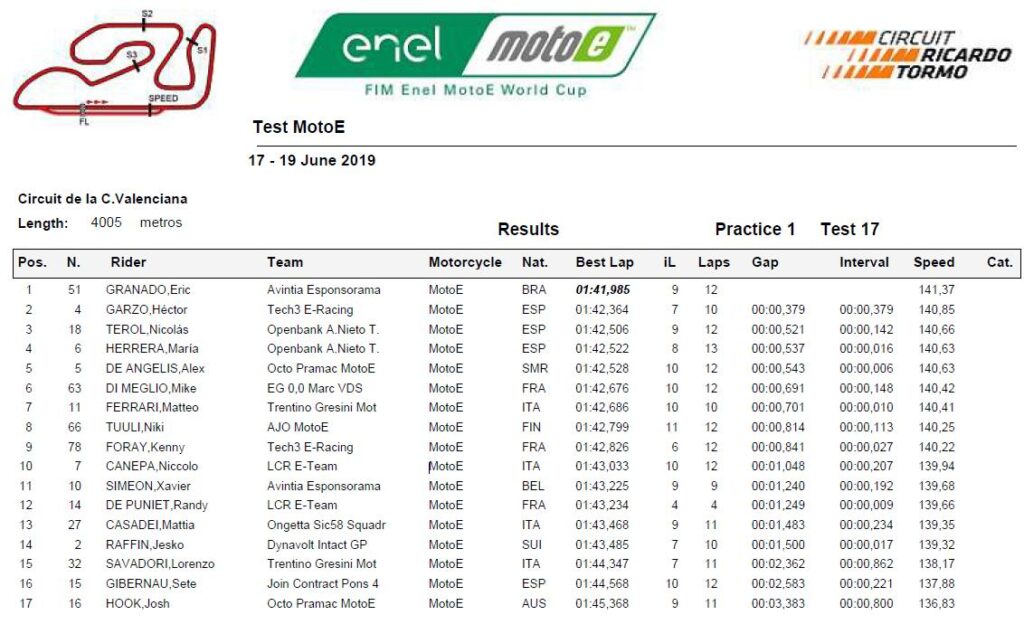 In the afternoon the best times have dropped significantly. The fastest was Hector Garzo who anticipated Eric Granado by a few thousandths. Third is the Finnish Niki Tuuli of the Ajo team.