Reigning champion with two victories last year, but still no pole position. Matteo Ferrari filled the gap today by winning the first EPole for the Trentino Gresini MotoE team on the home circuit of Misano Adriatico. A great test for the Italian rider who finished with the best laptime, after having improved the track record in the morning session.
Despite the best time, in the race Ferrari will start from the second row due to the penalty of three positions on the grid after the crash with Granado in the AndaluciaGP. Despite this, tomorrow Ferrari will have the opportunity to get back in the race for the title considering that Aegerter starts behind him and Granado will be in the last row.
Positive day also for Alessandro Zaccone, sixth in the morning free practice and tenth at the end of qualifying. Fully recovered from his knee injury, Zaccone has yet to become familiar with the EPole formula.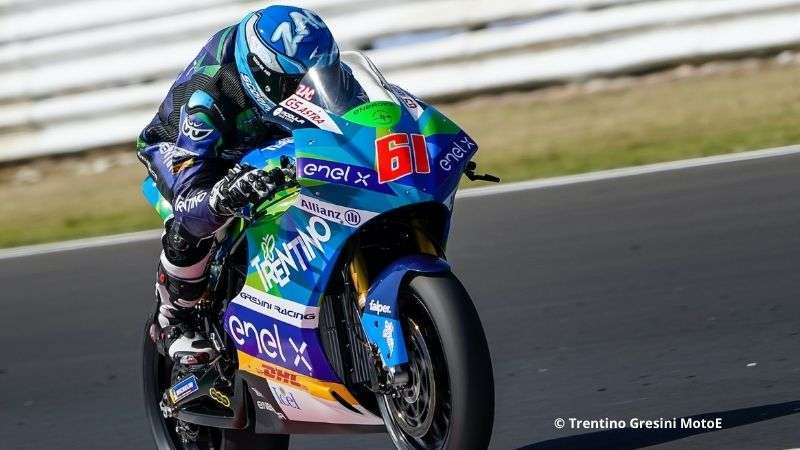 Matteo Ferrari
"I'm really happy. The penalty gave us a stronger motivation and we changed a lot from the Jerez setting. The team worked greatly, we improved, plus the resurfaced track of Misano is excellent and I immediately felt good. We will try to recover points tomorrow, it is our main target."
Alessandro Zaccone
"I am quite disappointed because today we have shown that our potential is much higher. The sixth position this morning in the combined session certainly gives me hope for tomorrow and the next races, but I still have to improve on the single lap. Maybe I had a problem with the brake, but we will be ready for tomorrow."
Here you can find the results of the EPole of the San Marino GP.
To be updated on MotoE World Cup, subscribe to Epaddock's Whatsapp broadcast and receive all our news on your mobile phone in real time: find out how here.