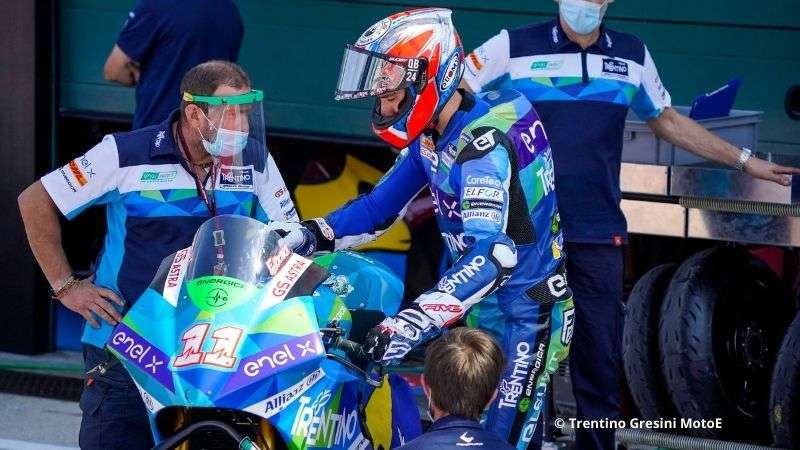 The second season of the MotoE World Cup comes to its conclusion and the Trentino Gresini Team arrives at Le Mans, a new track for the MotoE, leading the championship. Matteo Ferrari in fact, commands the overall standings with a minimum advantage over his pursuers; awaiting him will be a weekend that could hold many surprises, starting with the often unpredictable weather.
Ferrari has four and seven points on the direct rivals Dominique Aegerter e Jordi Torres (Without to forget Mattia Casadei at fifteen points); a small advantage especially considering that there will be two races on the French track. It will be essential not to make mistakes and find the best feeling with theEnergica Ego Corsa with only two Free Practices available.
During the weekend also Alessandro Zacconecould be a protagonist, after the brilliant races at Misano.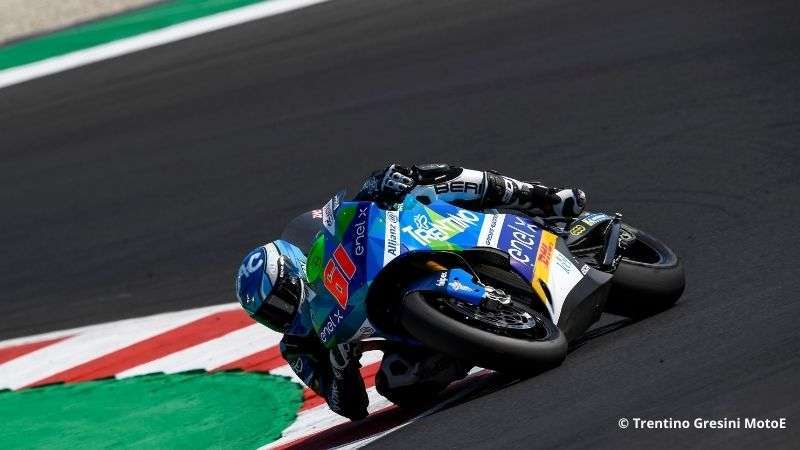 Matteo Ferrari
"We are ready and like last year we are the leaders before the last round of the season, which is obviously an advantage. The gap points are not like in 2019, but getting ahead is already important. We have never raced on this track with the MotoE where the weather is always the protagonist. We will only have two free sessions to understand the track, but we have the experience on our side and we will try as always to give our best. As always, only one wins, but we hope to achieve the title also this year".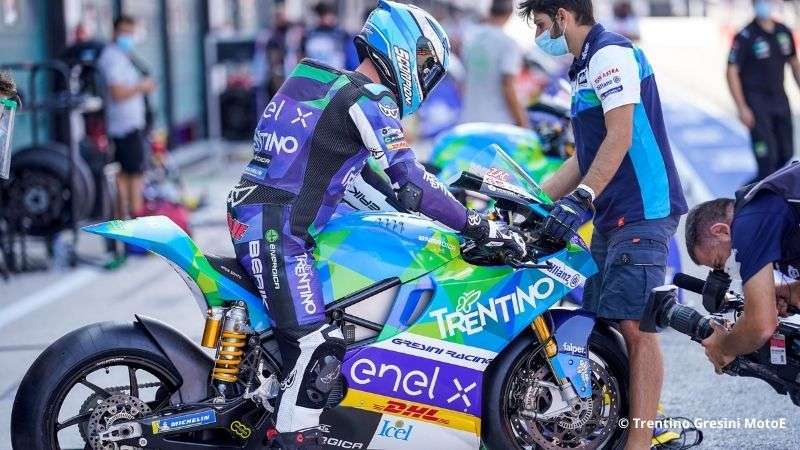 Alessandro Zaccone
"Le Mans will be quite the challenge: this is a track that I've never seen or ridden upon. We will only have two free practice sessions but I'm ready for it. We made a good step forward in Misano and now it's all about doing as many laps as possible in order to improve with this bike. Let's keep the weather in mind because it could mix up the cards this weekend."
Here you can find the overall standing of the MotoE World Cup
To be updated on MotoE World Cup, subscribe to Epaddock's Whatsapp broadcast and receive all our news on your mobile phone in real time: find out how here.
Are you a fan of motoE ? You can win a videopass on the Motogp.com website!
Complete the survey about MotoE