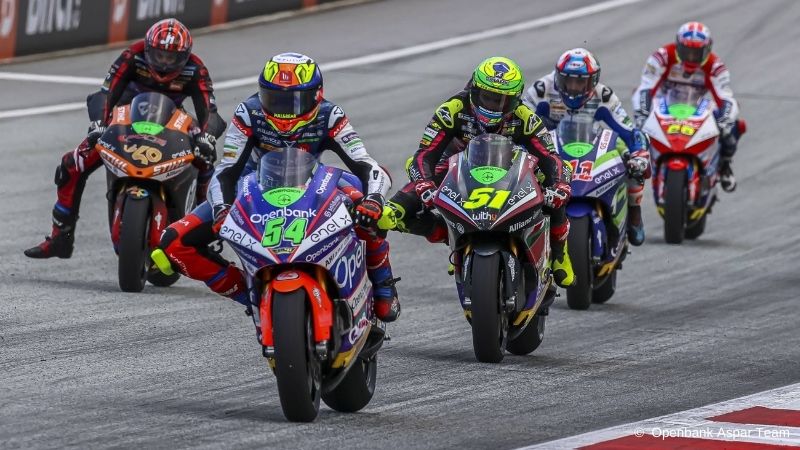 This was the best weekend in MotoE for Fermin Aldeguer ; the rider of the Openbank Aspar Team in Austria achieved the pole position and finished the race in fourth place just 18 thousandths from the podium.
Eighteen thousandths separated Fermín Aldeguer from his first podium of the MotoE World Cup, in the fifth round of the season at the Red Bull Ring. The Openbank Aspar Team rider started from pole and faced an exciting three-way battle with Granado and Aegerter, riders with much more experience than him. Eric Granado, Dominique Aegerter and Fermín Aldeguer fought in a crazy last lap, in which they overtaked each other several times. In the end Aldeguer was passed by both of them but still achieved his best result of the season, a fourth position that allows him to rise to eleventh place in the standings with two races to go. His teammate María Herrera finished seventeenth, but a rear brake problem on her bike prevented her from riding at her best. The next and last round of the season for the riders of the Openbank Aspar Team in MotoE will be the weekend of the San Marino Grand Prix, on the Misano track, in which two races will be held.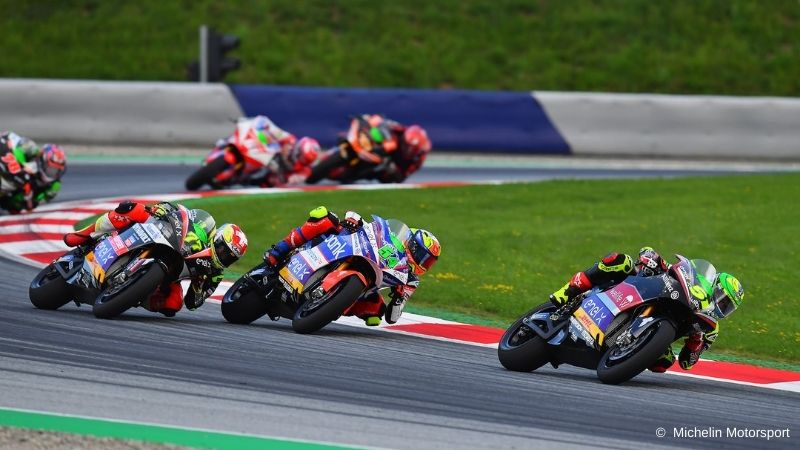 Fermín Aldeguer
"It was a difficult and short race. At the beginning I didn't know what was going to happen, the last laps of the MotoGP were in the rain, but we didn't know what we would find. We all decided to switch to dry tires for the race. It was time to adapt, it was a sprint race. At the beginning I was stuck, but slowly I filled the gap with Tulovic. I had a great battle with Eric Granado and Dominique Aegerter. They are already used to this type of racing, but for me it is the first time. It is not the result we had worked for ".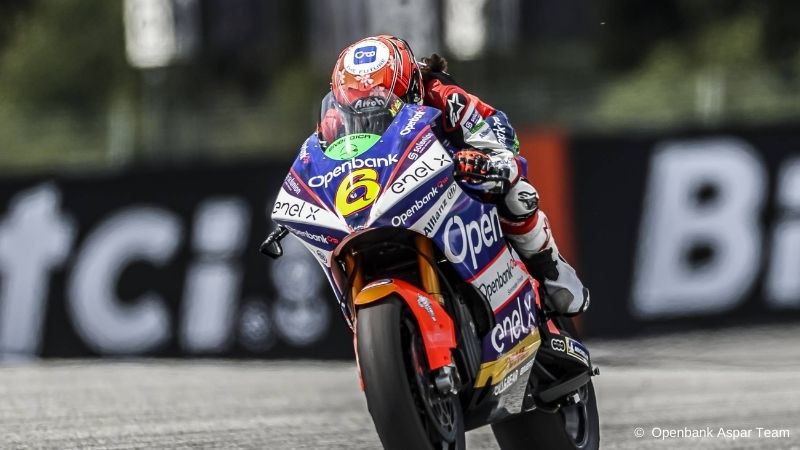 María Herrera
"I was very clear that the race was going to be dry and that I could go fast, but I couldn't ride the bike as I wanted because I didn't have the rear brake. I wasted a lot of time, I was uncomfortable and couldn't ride like these days. What a pity".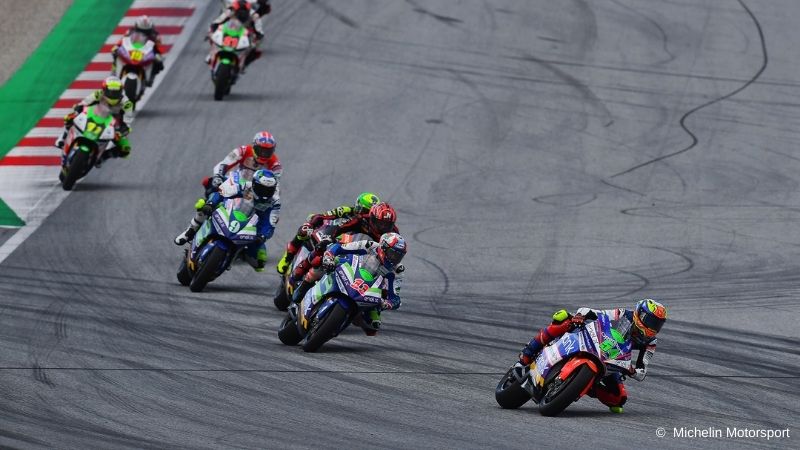 To be updated on MotoE World Cup, subscribe to Epaddock's Whatsapp broadcast and receive all our news on your mobile phone in real time: find out how here.