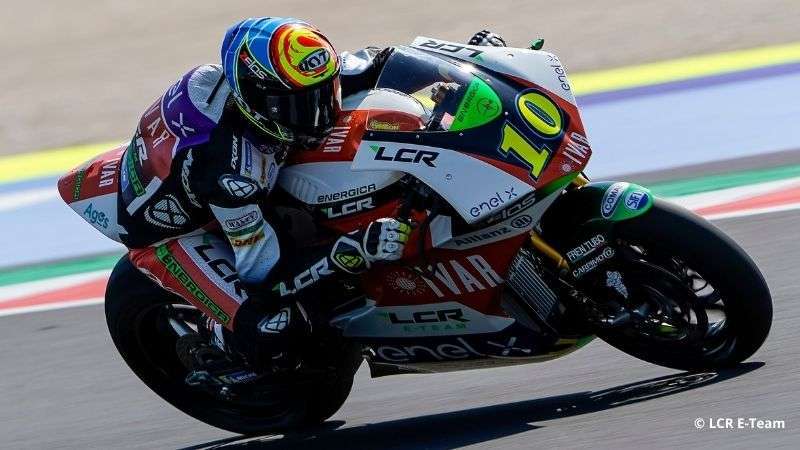 The rider of the LCR E-Team Xavier Simeon did very well in the E-Pole and secured the front row of the starting grid of the San Marino GP on the Misano World Circuit Marco Simoncelli. Simeon qualified in third position, but due to the grid penalty of Matteo Ferrari, the Belgian rider will start from second position.
Good result also for Niccolò Canepa after changing the bike just before the E-pole. The Italian rider finished in sixth position, had a good feeling with the new bike and believes there is still room for improvement.
Xavier Simeon
"It has been a great day, we did a big step, a big change on the setting of the bike and we improved directly this morning, almost a second better than yesterday. In this way, I approached the E-pole with a lot more confidence, even if my lap was not perfect. The E-pole is just one flying lap and there is no room for mistakes, so you have to push. Anyway, I did a good lap, I am happy to start from the front-row. Now, I will to focus on the race tomorrow and won the podium."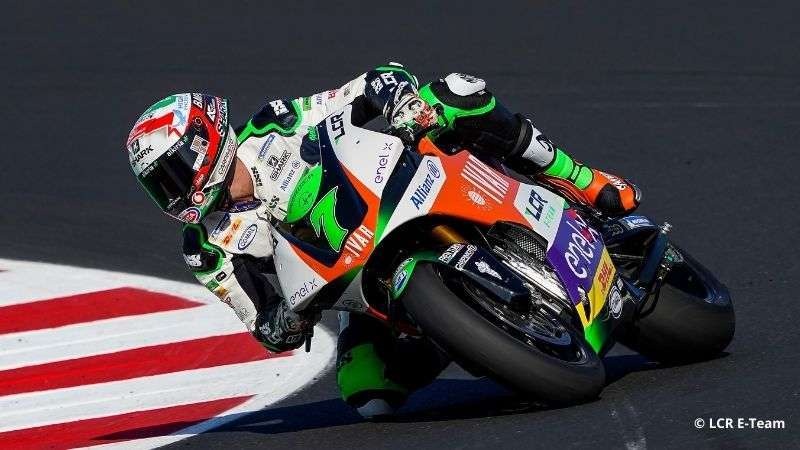 Niccolò Canepa
"I am really happy about this 2th place because from the first lap I did in the Friday morning I saw there is a problem with the bike and I couldn't be comfortable on it. I missed the first session and I did only FP3 and FPXNUMX, but the feeling was really, really bad. I keep complaining and finally we found something on the data that the bike had some issues. So we decided to swap the bike just before the E-Pole. They gave me brand new bike. My mechanics did an amazing job. Actually the feeling was really, really better. I've lost everything in the first sector because I wanted to adapt to the bike, but then I improved and I finished sixth. But I am really happy because I know I can improve a lot my lap times. I believe I can do some better place in the race, so I am ready!"
Here you can find the results of the EPole of the San Marino GP.
To be updated on MotoE World Cup, subscribe to Epaddock's Whatsapp broadcast and receive all our news on your mobile phone in real time: find out how here.