Enel will continue to sponsor the MotoE World Cup and be the Sustainable Power Partner of MotoGP until 2024, while Enel X will remain Official Smart Charging Partner of FIM Enel MotoE World Cup until the same date.
Enel and MotoE renewed their agreement for another three seasons, consolidating a successful partnership that began with the start of the FIM Enel MotoE World Cup in 2019. Dorna Sports confirmed that the Enel Group will continue in its role as title sponsor of the MotoE, as well as Sustainable Power Partner of the FIM MotoGP World Championship.
Enel X, the Enel Group's global business line offering cutting-edge services, will be the Official Smart Charging Partner of MotoE World Cup until 2024, providing charging solutions for the championship's electric bikes. The agreement also provides for the option for the 2025-2026 seasons.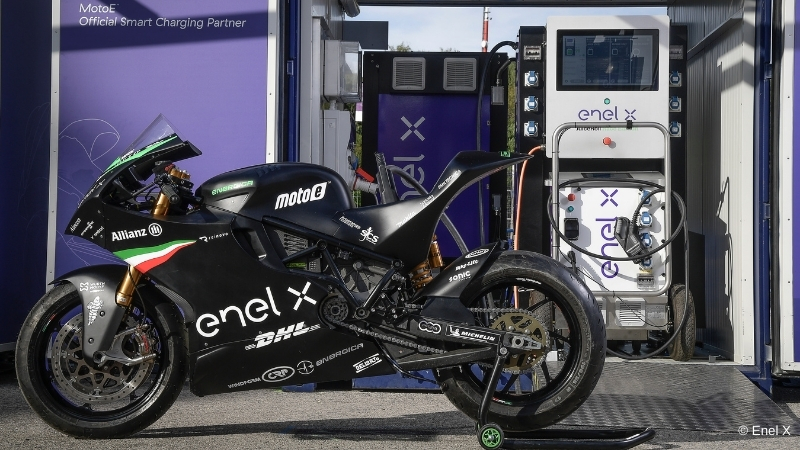 Francesco Venturini, CEO of Enel X
"We are very pleased to announce the extension of the partnership with the FIM Enel MotoE World Cup, a further step that underlines how important it is for Enel X to continue to develop innovative technologies for eMotorsports. The challenge is to combine the adrenaline of the track with the sustainability concept behind the event and right from the beginning of the collaboration with MotoE we have understood that the championship represents the perfect environment in which to implement cutting-edge charging solutions that can be brought into everyday mobility, concretely contributing to the electrification of transport. Continuing along this path in the coming years is, therefore, the natural consequence of the good things we have done so far."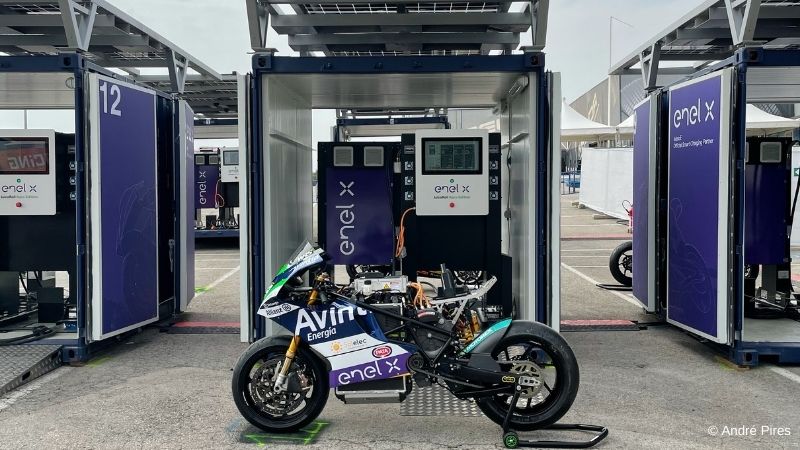 Marc Saurina, Senior Director of Global Commercial Partnerships at Dorna Sports
"We're delighted to continue our partnership with Enel as both title sponsor for MotoE and Sustainable Power Partner of MotoGP. Since MotoE began in 2019, we've gone from strength to strength creating a competitive, exciting and important series that is true to its values and those of close, competitive racing - making a perfect match with Dorna's ESG strategy. We're looking forward to continuing our partnership to take MotoE to even greater heights, and working together on sustainability as Enel continues to play a vital role in the whole paddock as our Sustainable Power Partner".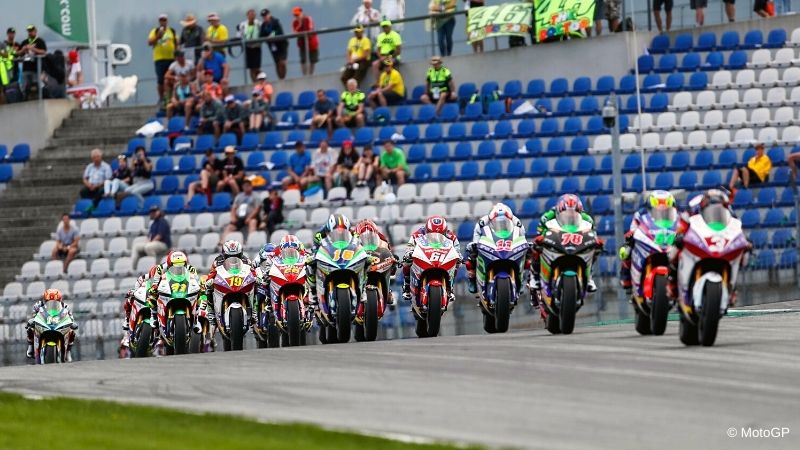 To be updated on MotoE World Cup, subscribe to Epaddock's Whatsapp broadcast and receive all our news on your mobile phone in real time: find out how here.