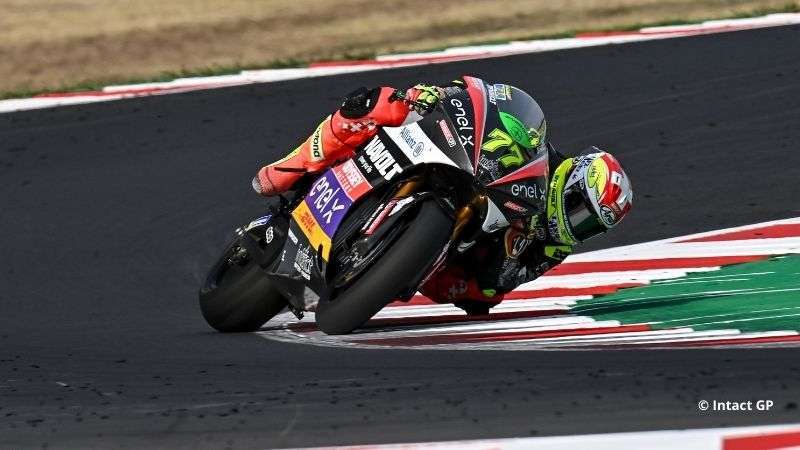 After a three week break from racing, Dominique Aegerter and the Dynavolt Intact GP team will arrive at Le Mans, 200 kilometers southwest of Paris, to launch the final attack to the title of the MotoE.
After four podiums and two victories, the Swiss rider was leader of the standings and he was the favorite for the final victory, but after the crash in the last race at Misano, Aegerter moved to second place in the standings four points behind Matteo Ferrari and three points ahead of Jordi Torres. The French GP program includes two races and 50 points up for grabs, making it possible for each of the top four in the standings to win the title.
Unlike usual, all 18 riders of the MotoE will start from scratch as no one can draw on the experience of the previous season. The famous French circuit with its unpredictable weather is hosting for the first time the FIM Enel MotoE World Cup.
Past races have shown what to expect on Saturday and Sunday, because that's for sure - neither Jordi Torres, nor Mattia Casadei and certainly not Dominique Aegerter will leave the title to Matteo Ferrari without fighting.
Here the time schedule of the two races of the French GP.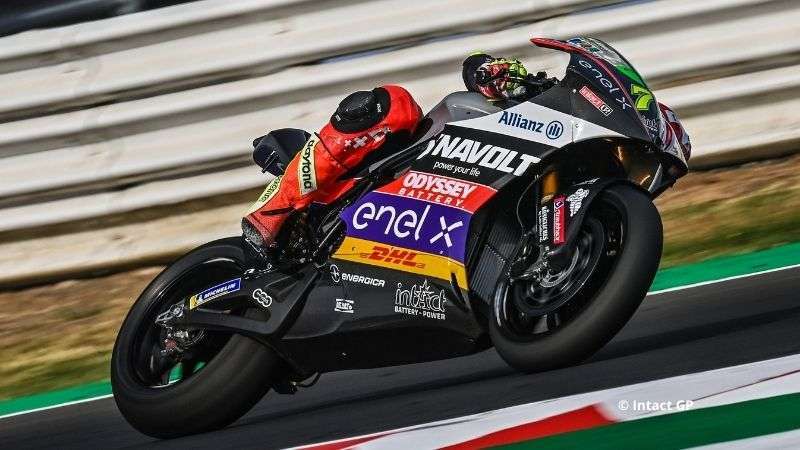 Dominique Aegerter
"I feel super well prepared, I am highly motivated and fit. I'm looking forward to traveling to Le Mans, seeing my team, and getting back on my MotoE bike again. Le Mans is a stop-and-go track that suits me and this time, it's a good thing that everyone starts from scratch because the MotoE category has never raced on this circuit. But, of course, I know the track pretty well from my Moto2 and 125cc. Compared to some other teams, I don't have a teammate whose data can be used for comparisons, so we have to work our way forward on our own, but I think I have the necessary experience to manage well regardless. Concerning the weather, I'm hoping for either sunshine or rain, so that we can work with clear conditions, although of course, we haven't had a wet race with the MotoE yet. It currently looks 50%, that it could possibly rain, but I'm confident. I will concentrate on riding and approach every session with full focus. The goal is clearly to be at the front in all the practice sessions and the E-Pole so that I have a decent starting position for the first race in order to be able to fight for a good result because that is once again crucial for the starting grid for the season finale on Sunday".
To be updated on MotoE World Cup, subscribe to Epaddock's Whatsapp broadcast and receive all our news on your mobile phone in real time: find out how here.
Are you a fan of motoE ? You can win a videopass on the Motogp.com website!
Complete the survey about MotoE