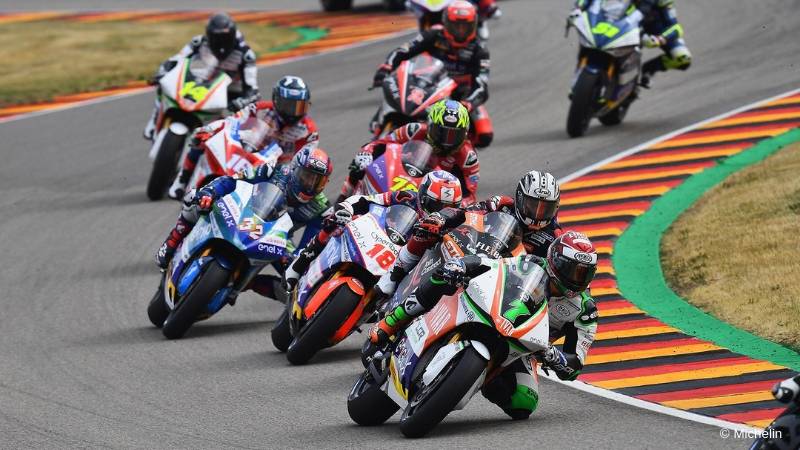 The FIM Enel MotoE World Cup has officially started in Germany, on the Sachsenring track. The race was supposed to last 8 laps, but was reduced to 7 due to the wet track due to the rain that fell during the night. The race ended early with a red flag due to an accident that damaged the air fence on the edge of the track on lap 6. The final result was therefore that of the end of the 5th lap.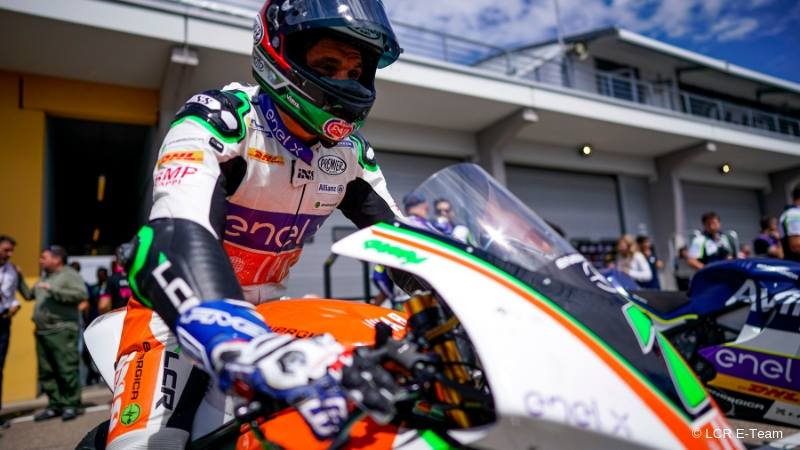 LCR E-Team driver Niccolò Canepa started well from the fourth row but suffered a contact on the first lap that caused him to lose some positions. During the race Canepa recovered and returned to the top 10 at the time of the red flag. However, since the official result of the race was the one at the end of the 5th lap, Canepa's final position was 12th place. As for Randy de Puniet, the Frenchman is still trying to regain confidence and the right feeling with the MotoE, especially after the two highsides in the Valencia tests. Both riders say they are looking forward to gaining more experience on the bike and improving results in the next races.
Randy De Puniet
"It was not an easy race; from the beginning of the weekend I have very little feeling with the bike and I have no confidence after the two crashes in Valencia. I was really hoping to have more confidence and speed during the race, but it wasn't like that. I'm sorry for the team and the sponsors, but I couldn't do better today. I hope that after the summer break I will feel better on the bike, we will see for the next race. "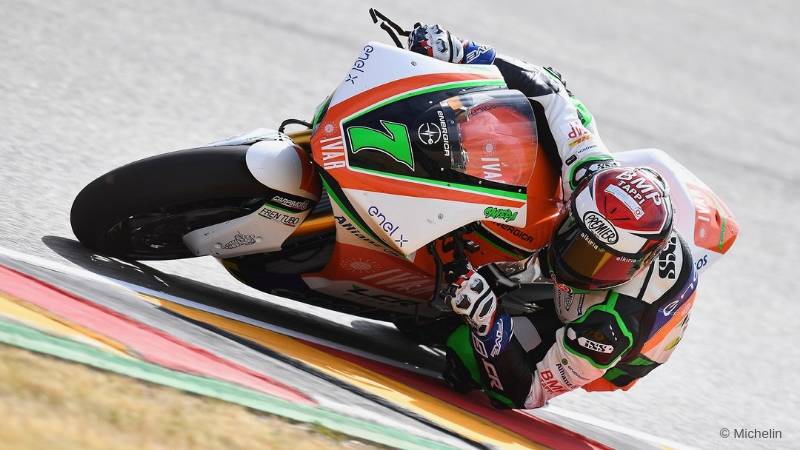 Niccolò Canepa
"I am really angry because I had a contact in the first lap when I was in 8th place and I found myself in 14th. I was finally back in the top 10 when the red flag was displayed. At that point the result was that of the previous lap when I was 12th. I feel frustrated because it was too short a race. "
At this link you can download the race results file with the times of the LCR E-team drivers (link)