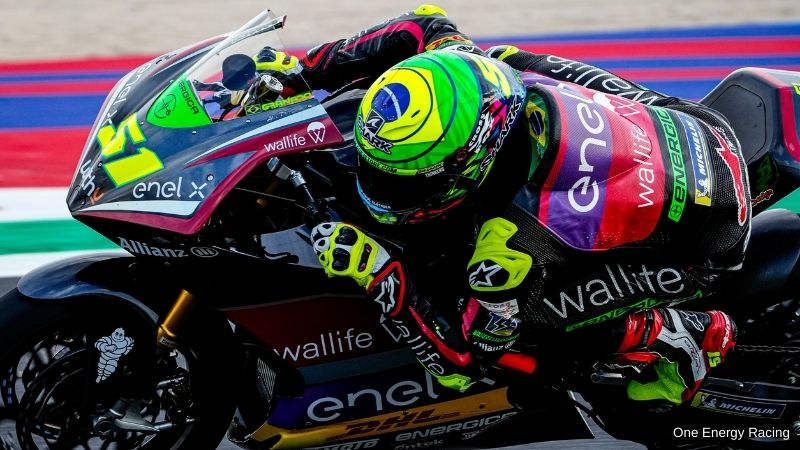 The Brazilian of the ONE Energy Racing team is fighting for victory in the first race of the last round of the FIM MotoE World Cup, before retiring due to a crash on the last lap.
The Misano World Circuit "Marco Simoncelli" hosts this weekend the last round of the MotoE World Cup. The One Energy Racing team and Eric Granado had a busy Saturday at the San Marino Grand Prix, with EPole in the morning and race 1 in the afternoon. The Brazilian rider qualified second on the grid and was among the protagonists in Race 1 before crashing at the last corner of the last lap.
Due to the delay compared to the schedule, the EPole was held in a different format than usual, in a 15-minute session involving all the riders and limited to a maximum of 5 laps each. Granado adapted well to the new situation and qualified second with a laptime of 1:43.494 on his fourth and final attempt.
The first race of the weekend was reduced from eight to seven laps, just minutes before its start. Granado pushed hard from the start and was part of the leading group. In the second half of the race, the Brazilian gave his all to try to take victory until the last lap, while he was in second position, trying to overtake Aegerter at the last corner.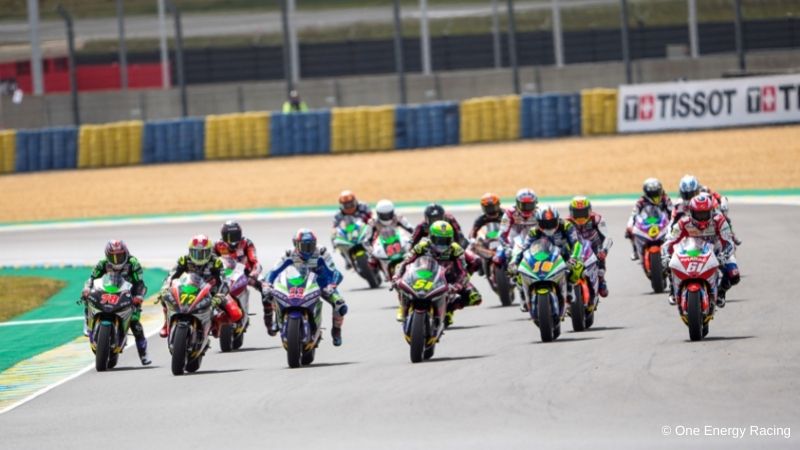 The last race of the 2021 season, in which he will restart from the second position, will take place on Sunday at 15.30 local time with Granado fourth in the standings, with 73 points, and 24 points behind the leader Jordi Torres.
Eric Granado
"I felt good during the race. I did not make a good start and I lost some positions, but I got into the leading group again and I was riding in the Top 3. On the final laps I tried to attack, but it was a bit difficult to overtake, especially on the slow corners. I knew that on the last two corners I was faster, and on the last lap, when I was second behind the leader, I decided to make a move and crashed out. I want to apologise to my team and to all the sponsors who support me. We came to this race with a chance of the title and now everything has got more difficult. However, we are not going to give up, and as long as there is a possibility, we will do our best to try to achieve it. We will try to enjoy tomorrow's race to the fullest and close the season with a good result."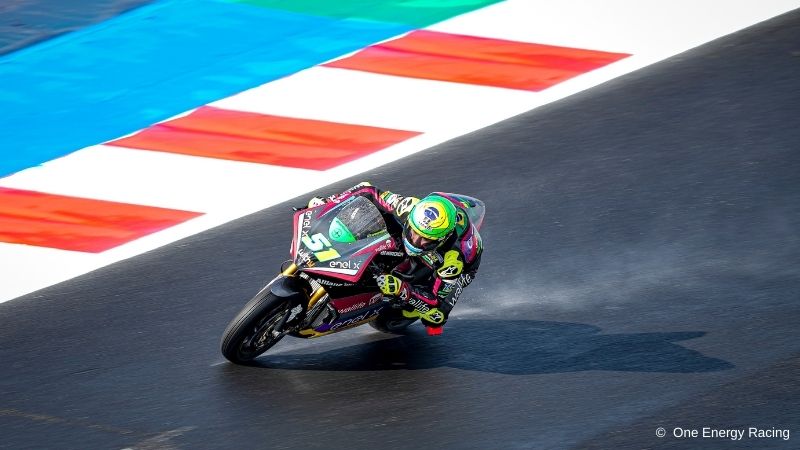 To be updated on MotoE World Cup, subscribe to Epaddock's Whatsapp broadcast and receive all our news on your mobile phone in real time: find out how here.