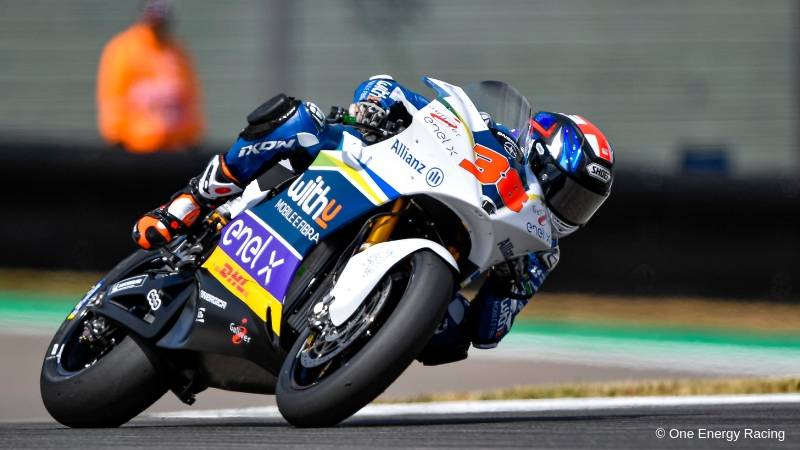 Here we go, the MotoE World Cup is officially the match, the tests are over and this weekend we will assign the first points of the championship. Bradley Smith, the driver of the One Energy Racing team, finished the first day of free practice in fifth place, at 254 thousandths from the French Mike Di Meglio.

These are the impressions of the British driver at the end of the day:
"It was a positive first day. We used the morning to get familiar with the bike and in the afternoon we made small changes to the setup to better adapt the bike to this track. We had the advantage of arriving here after being quite competitive in the Valencia tests, so we didn't have to make big adjustments. From here on out, what we need to do is fully understand the details, such as suspension or tire pressure, in order to keep race performance stable. We are where we need to be, I feel fine, especially after the afternoon session.
On Saturday we need to focus on getting the front row in E-Pole, to have a good chance of fighting for the win on Sunday. We must avoid making mistakes in qualifying and in the race; the season is very short and we must try to score a good number of points in each round. "
Here you can read the report of the free practice day (link)