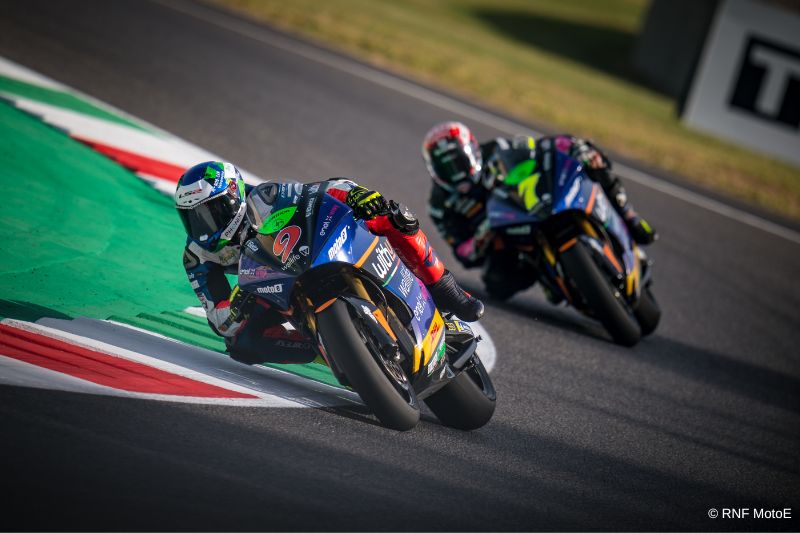 The RNF MotoE Team is ready for the new chapter of the FIM Enel MotoE World Championship, with Andrea Mantovani and Mika Perez as riders. The Team Principal, Razlan Razali, has also chosen Ramon Forcada as Team Manager.
Andrea Mantovani and Mika Perez are the riders of Team RNF MotoE for the World Championship 2023 led by Team Manager Ramon Forcada, famous for having supported riders such as Jorge Lorenzo, Franco Morbidelli and Andrea Dovizioso in MotoGP.
Mantovani already has experience in MotoE, having raced in 2021 with the Gresini team and having raced two GPs with Razali's team in 2022, to replace the injured Bradley Smith at Le Mans and Mugello. In the French Grand Prix, the Italian rider managed to score the fastest lap while in Italy, he had conquered the third step of the podium,but lost it due to disqualification for non-regulatory tire pressure. Mantovani, 28 years old, boasts experience in various classes of the Italian Championship, as well as in the Superstock 1000 and in the Superbike World Championship.
In addition to Mantovani, the RNF MotoE Team chose the young Spaniard Mika Perez, winner of the 2016 European Junior Cup Championship and runner-up two years later in the Supersport 300 World Championship. In parallel with his engineering studies, the 23-year-old Spaniard is ready to invest his energies and talent in a totally different category than those to which he is used.
For the RNF MotoE Team, the first time on track is in Jerez, from 6 to 8 March, for the first pre-season test. From next season, the MotoE will become a World Championship with sixteen races on eight European circuits, with the French track of Le Mans as the venue for the first race. Ducati will be the official supplier of all electric motorcycles, replacing the Italian brand Energica.
Razlan Razali (Team Principal RNF Racing Ltd.)
"The FIM Enel MotoE World Championship 2023 will be an evolution since it made its debut in 2019 with a change of manufacturer and of course the change of racing format during the MotoGP weekend. This season, all MotoE races will take place on Saturday and Sunday is left for marketing and promotion with the MotoE riders. For the RNF MotoE Team, just like its big brother the RNF MotoGP Team, we are going through a change in transition beginning with our appointment of Ramon Forcada as Team Manager after leaving the MotoGP Team last year as crew chief to Andrea Dovizioso. We are very excited for his return to join us in this new role in the MotoE. Ramon is very experienced, meticulous and detailed in all that he does and we have total confidence, trust and faith in him to manage the MotoE team.
Just like our MotoGP team, we have decided on two riders with a combination of experience and youth, beginning with Andrea Mantovani, who raced with our MotoE team twice last year as a replacement for Bradley Smith. He is an experienced rider who also has experience with the Ducati machine. We look forward to his guidance to help the team and our rookie rider, Mika Perez. Mika is another exciting prospect, an ambitious young rider, and I'm sure with his experience in World SuperSport, he can contribute to doing something special for the team. With our riders in place for both the MotoGP and MotoE team, we are excited and ready to start the 2023 MotoGP season."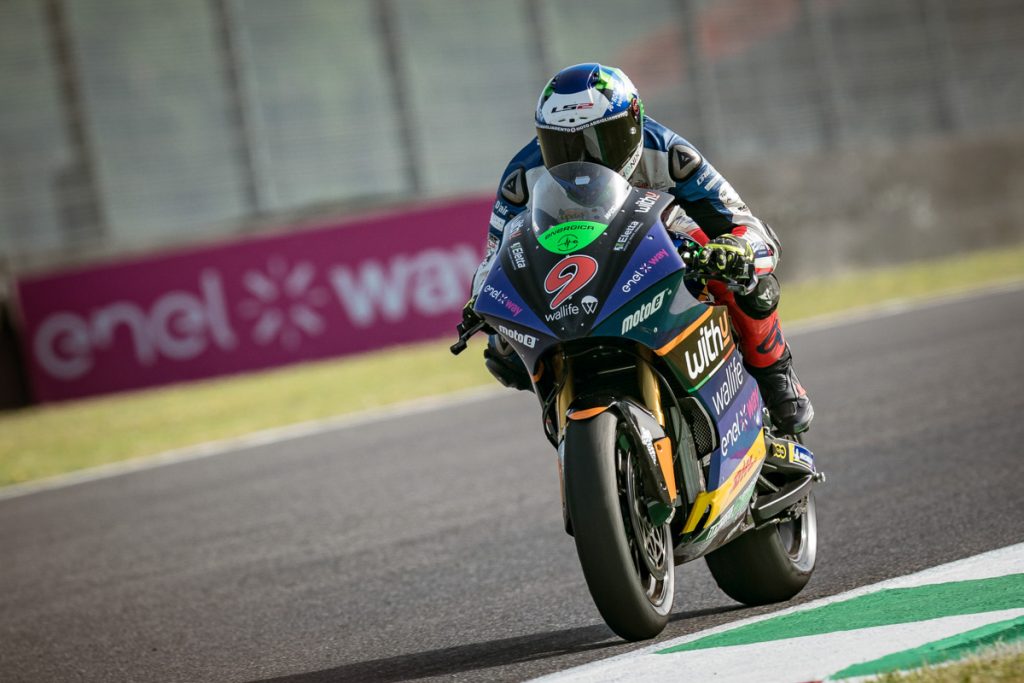 Ramón Forcada (RNF MotoE Team Manager)
"I'm very excited about this electric challenge! We are basically building a new team and working in a new category for myself is super interesting, as well as it's going to be super interesting for the entire field to change manufacturers. With Andrea we already saw some impressive moments last season, when he was replacing Bradley Smith in the GRT RNF MotoE Team and achieving stunning results. He nearly made it to the podium. So, we are very happy to have him on board for the entire 2023 season. On the other hand, we'll have a young gun with Mika, who will compete at the FIM Enel MotoE World Championship for the very first time. He showed incredible talent in the European Junior Cup as well as in the World Supersport 300 Championship, so it would be a huge shame to not give him the opportunity to further fine-tune his skills. We are beyond excited to see what he can do in the MotoE class. Now, we are very eager to start the season with this completely fresh project at the first official test in Jerez this March."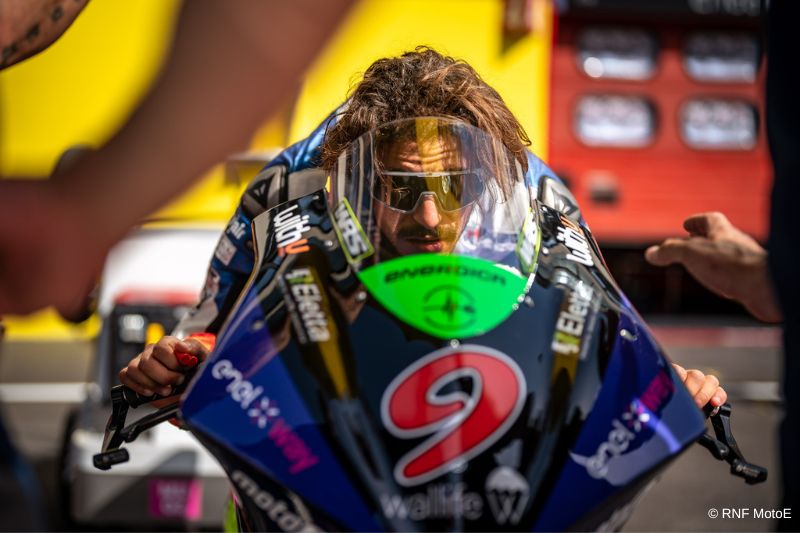 Andrea Mantovani (RNF MotoE Team rider)
"I'm really happy to compete full time again in the MotoE World Championship with the RNF MotoE Team this year on the Ducati. It will surely be a beautiful experience and a new challenge in learning to ride as well as finding the secrets of this new machine. Rumours say it's a great one. I want to thank the entire team and especially Razlan Razali and Ovidiu Toma for this wonderful opportunity!"
Mika Perez (RNF MotoE Team rider)
"First of all, I would like to thank RNF Racing for giving me this opportunity, which has been the most important so far in my racing career. For me being part of the MotoGP paddock in the FIM Enel MotoE World Championship and working with a world-class crew chief and now team manager like Ramon Forcada is an honour and a great challenge. My expectations are to improve in each race and try to fight for the top positions. Of course, it won't be easy, but I will give 100% to achieve my goals."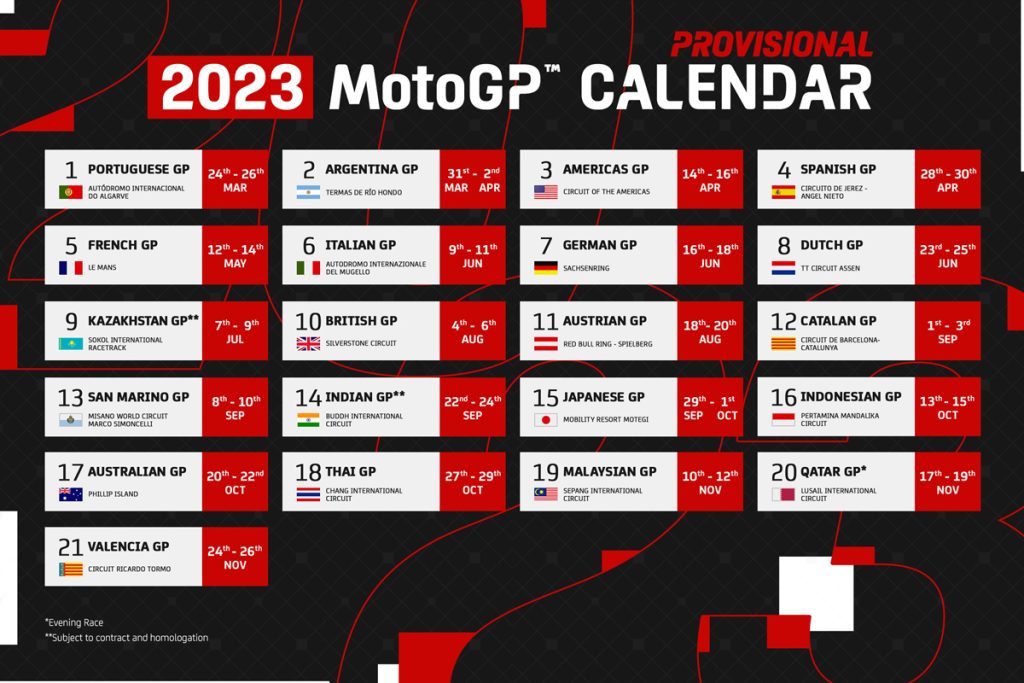 To be updated on the MotoE World Championship, subscribe to Epaddock's Whatsapp broadcast and receive all our news for free on your mobile phone in real time: find out how here.