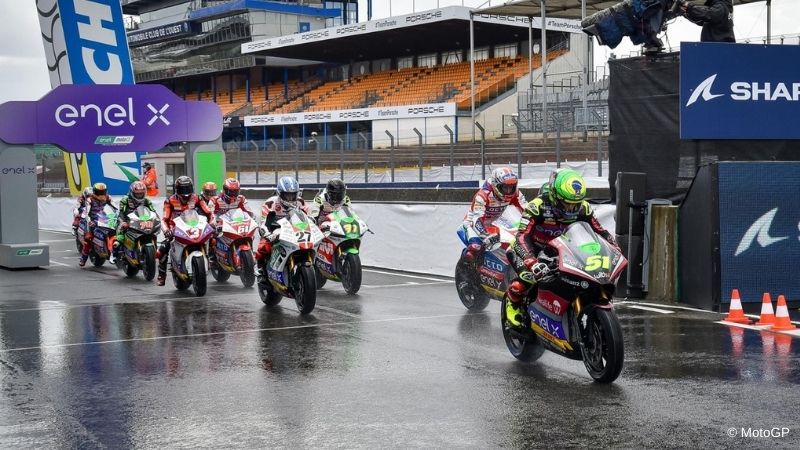 The 2022 riders' lineup tells us that the MotoE World Cup is in good health, which is no mean feat in times of tight budgets due to the pandemic. There will be not only the protagonists of the past season, Jordi Torres, Dominique Aegerter, Matteo Ferrari, Eric Granado and Mattia Casadei, to name a few, but there will also be the return of some famous former riders of the first edition: Niccolò Canepa, Héctor Garzò and Bradley Smith.
Until now, we had basically seen three types of riders among those who chose the MotoE. First, some riders without handlebars came from the World Championship, and in the MotoE, they saw the chance to stay in the MotoGP paddock to eventually find a new bike in one of the three main classes. Then some young riders used the MotoE to get noticed by the championship team managers and find a place in Moto2. Lastly, riders involved in other championships, such as the Endurance World Championship, which used MotoE as additional competition.
Maybe it is because of the more extended championship, for the prospect of new extra-European races next year, or because of the imminent arrival of Ducati, the fact is that from this year, there is a different approach. We don't just find riders in MotoE 'with the suitcase' to do just one season, but also riders who see this as one of the possible categories to compete continuously. Having a consolidated group of riders and challenges that recur year after year is an important element for the growth of the MotoE. If a rider believes in a competition, his fans also believe in it, and they will follow it with increasing interest. Who, for example, would like to see the Torres-Aegerter challenge again in 2022?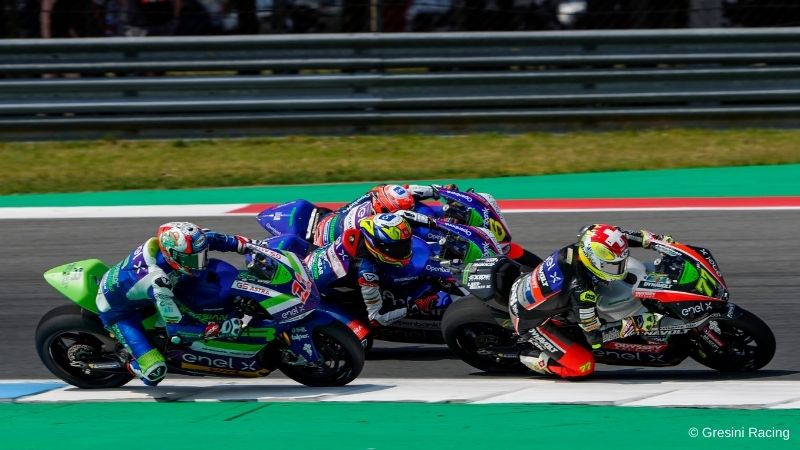 Having said that, let's see which teams and riders will take part in the MotoE World Cup 2022:
Pons Racing 40: Jordi Torres and Mattia Casadei
Felo Gresini MotoE: Matteo Ferrari and Alessio Finello
LCR E-Team: Miquel Pons and Eric Granado
Tech3 E-Racing: Héctor Garzò and Alex Escrig
WithU GRT RNF MotoE teams: Bradley Smith and Niccolò Canepa
Octo Pramac MotoE: Javier Fores and Kevin Manfredi
Openbank Aspar team: Maria Herrera and Marc Alcoba
Dynavolt Intact GP: Dominique Aegerter
Ongetta Sic58 Squadra Corse: Kevin Zannoni
Avintia Esponsorama Racing: TBD
Avant Ajo MotoE: Hikari Okubo
We asked some of them what they think of the line-up of the MotoE for next year; here's what they said.
Matteo Ferrari
"I like it a lot because some great protagonists of the first season like Smith and Garzò are back, and at the same time, the strongest riders of the last editions have remained: Torres, Aegerter and Granado. Among the new riders, there are some good riders; I see Fores very well. There are some excellent riders, and the challenges will be even more exciting. I want this to be the year of redemption for me after the last two in which I did well but didn't win the title. This year, the overall level will be very high so that winning will have even more value."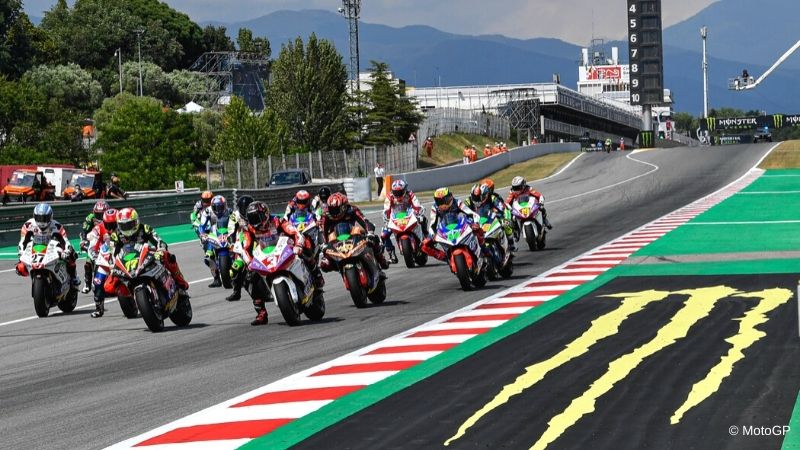 Dominique Aegerter
"I am very happy to be back in MotoE For the third time. Next year there will be many strong riders from different countries: some already have experience in MotoE, like Bradley Smith, others have already participated in the last few seasons, such as Ferrari, Torres, Casadei and Granado. Fores will also be a strong new rider to contend with next season. It's good; there will be good riders with good experience; I can't wait to fight with them and, why not, to be the best.
On the other hand, I am a little disappointed that there will be no significant updates to the bike. This will be the fourth year of the MotoE, and the bike will be almost the same. This is the future's technology, but I would have expected more technical evolutions; I'm a little sad about that. On the other hand, I'm happy with the new qualifying format and the double race for each round. In the end, we will have fourteen races which will be fantastic; it will be more like a real championship".
Mattia Casadei
"I think there is a beautiful line-up, many strong riders have arrived, and others as strong have returned. I think there will be some beautiful races and many hard-fought ones. This will be a further incentive to give my best to stay ahead. The papers are there. This year I will be racing with a team, and I think I am in the challengers to win the title."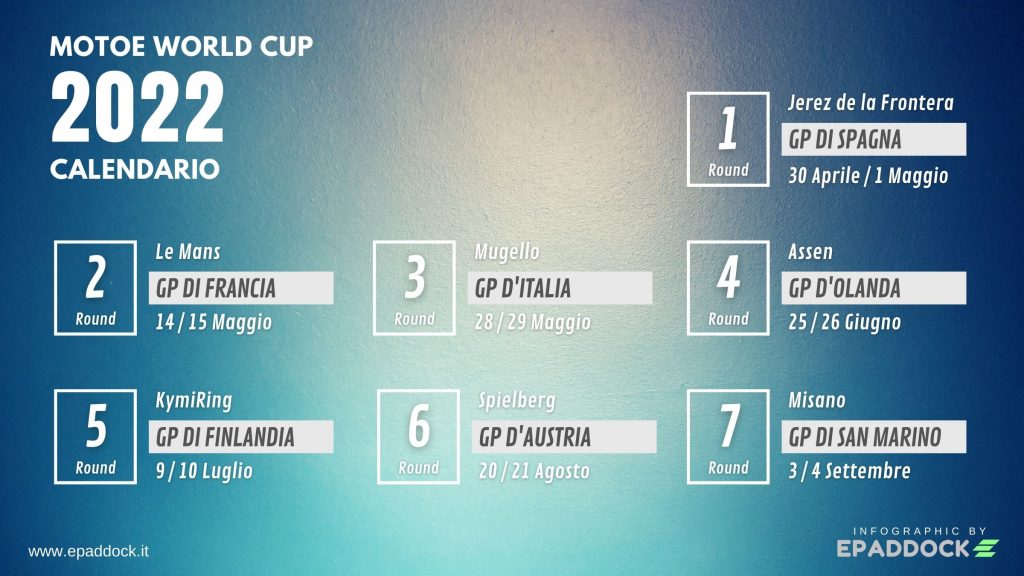 To be updated on MotoE World Cup, subscribe to Epaddock's Whatsapp broadcast and receive all our news on your mobile phone in real time: find out how here.