The Openbank Aspar team completes the line-up of the team for the MotoE World Cup 2020 with the Spaniard Alejandro Medina. The young Malaga rider, born in 1997, joins Maria Herrera in the team managed by Jorge Martinez.
Medina starts this new challenge after finishing third the Spanish Superbike Championship in 2019 in third place. For the young Spanish rider, this will not be the first experience in the World Championship after a double appearance in 2018, in the Moto2 category, where he raced in the Republic GP Czech and Austria. Openbank, the digital bank of the Santander Group, and the Aspar Team face their second FIM Enel MotoE World Cup edition with the aim to continue growing and taking advantage of last season's experience, when María Herrera fought for the podium in races like the ones held in Misano. Hereafter the statements by Medina and his new team manager.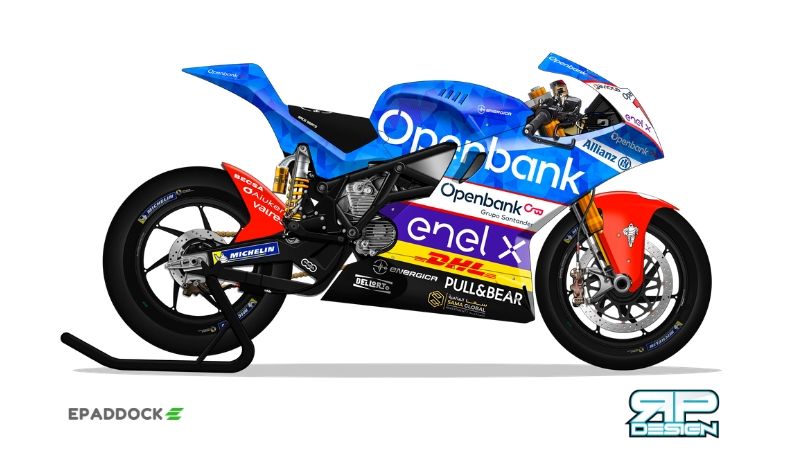 Alejandro Medina
"I feel very happy to race for the Openbank Aspar Team in the MotoE World Cup this 2020 season. I am excited to know what it feels like to ride a new motorcycle for me like the Energica. From what I've seen on TV, I think it will be a stable bike because of its weight, but I'm intrigued to know the reaction of the bike in acceleration and to discover its power. My main goal this season will be to know how it works as soon as possible, to be able to fight for the top positions."
Jorge Martínez "Aspar"
"Alejandro Medina is a young rider who fought for the CEV Moto3 title and had a good chance of becoming champion. He has enormous potential and is already adapted to large motorcycles because he has raced in Superstock 1000, a class in which he was under 23 champion, and starts this season after being third in the Spanish Superbike Championship. I hope he can adapt quickly to the MotoE class, which is a new category for him, and he can give us many joys, because he has all the potential to fight for the top positions. With him and with Maria Herrera, the Openbank Aspar Team is going to give its best in 2020 and we hope to be able to reward Openbank for the trust they've placed in us and in this project."