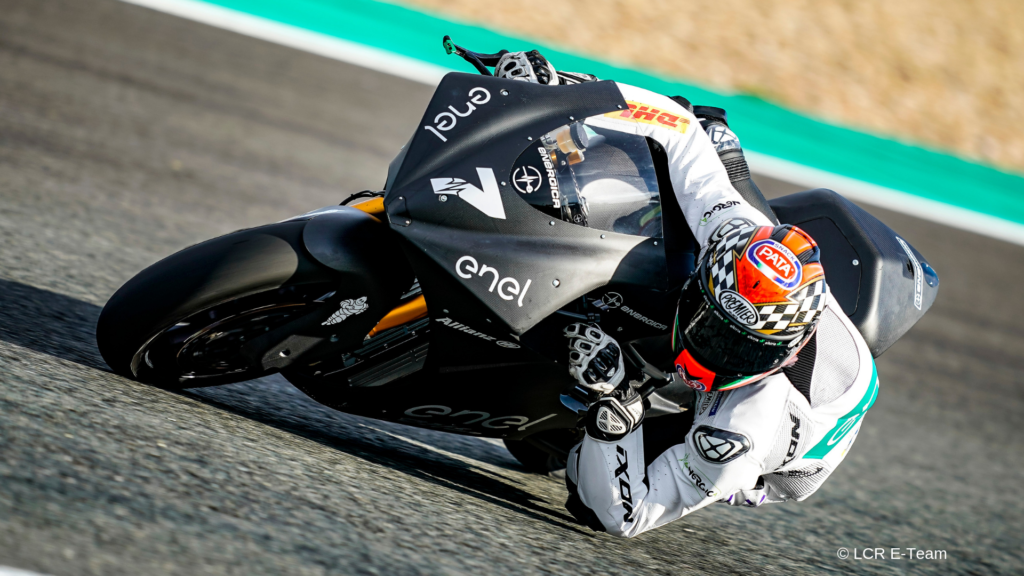 During the tests in Jerez de la Frontera, the weather was not very favorable, most of the test sessions took place on a wet or wet track. The teams and the drivers could not therefore test the Ego Corsa brought to Spain by Energica. Despite this, the riders said they were satisfied with the new bike and the tires prepared by Michelin. The impressions from the riders for the tires were very good, both in the wet and in the dry. (For further information on tires read here).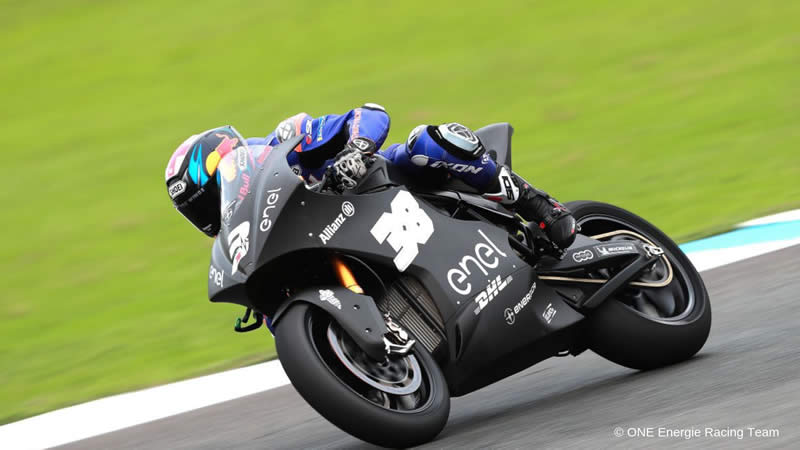 The unanimous opinion of the riders was positive: the bike was more manageable than expected, stable and with excellent acceleration. The main working area seems to be the braking and slowing of the bike in corner entry. Below are the comments of some pilots:
Nicolò Canepa - LCR E-Team
"I'm really happy with these first days of testing and the first contact with the MotoE and the LCR E-Team. It was a fantastic experience, despite the bad weather and the fact that Randy and I had to share a bike. We had a great time and the first impressions were positive. We were fast enough all the time and we got to discover a lot about the bike, and we're not getting 100% of it yet, so we'll have to work hard in the other two winter tests to adapt it to my riding style. "
Alex De Angelis - Alma Pramac Racing team
"The sensations are positive even if, especially in my case, time did not help me. In practice I was able to run in dry conditions in a single session and had fun. I can't wait to get back on track in March to have all the sessions available and start working with the team. "
Bradley Smith - One Energy Racing team
"I am very happy with the work we have done. We had mixed conditions on the track and it was useful to have references for the mappings and to try different settings to see what else we can work on. I am very satisfied with this first test because we have always been among the fastest and we have grown in knowledge of the bike. We know which direction to take and what to do to improve. I had a lot of fun with my new team and I can't wait to return to Jerez in March for the next test session ".
Kenny Foray - Tech3 E-Racing team
We had a lot of rain during the tests and I didn't know Michelin in the wet, but the grip of the tire was fantastic. With these tires it is easy to push in the wet and the track also offered a lot of grip. We decided to try a lot of things with the bike. I think we have found a good solution, but now we have to wait until March for the next test to confirm it ".