The fourth round of the FIM Enel World Cup MotoE at Circuit Assen it was bitter for Dominique Aegerter and the Dynavolt Intact GP Team. A crash on the first lap put an end to hopes for a third podium of the season.
Dominique Aegerter started from fifth position on the grid of the fourth round of the MotoE World Cup. Aegerter got off to a good start and initially managed to keep his position behind Jordi Torres, with a gap of half a second.
The Swiss rider was pushing hard to close the gap with the leading group but in the last chicane before the finish he lost the front of his Energica Ego Corsa sliding into the gravel at turn 16.
Aegerter lifted up his 260kg bike and resumed the race, but he was in 18th position with a damaged bike and was unable to recover from the group.
The victory went to Eric Granado, followed by Jordi Torres and Alessandro Zaccone in third place. In the standings, Dominique Aegerter slipped to fourth place, tied with Granado, 17 points behind leader Zaccone.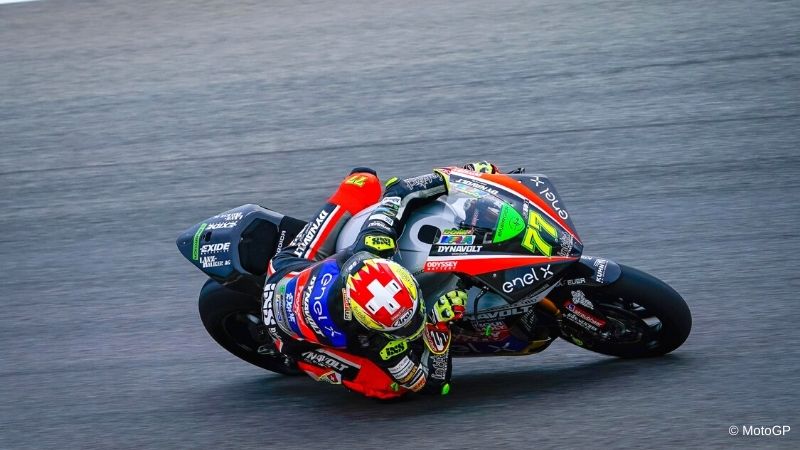 Dominique Aegerter
"First of all, I would like to apologize to my team, all sponsors, and fans for the mistake. In such a short season of just seven races, you can't afford to make any mistakes. That only makes it even harder now. My start was actually quite okay, but then I was pushed right out of the line and had to hold against it heavily. I pushed hard and gave everything. I probably turned a little too sharp into Turn 16, which was a clear riding mistake on my part, but I wanted to make sure that I couldn't be overtaken. Unfortunately, I got on the white inside stripe and slipped away. I finished the race, but I crossed the finish line last and couldn't get any points. There are now three races left and 75 points to achieve. We will now concentrate on the next race at Spielberg and the double-header at Misano, where I have a good record."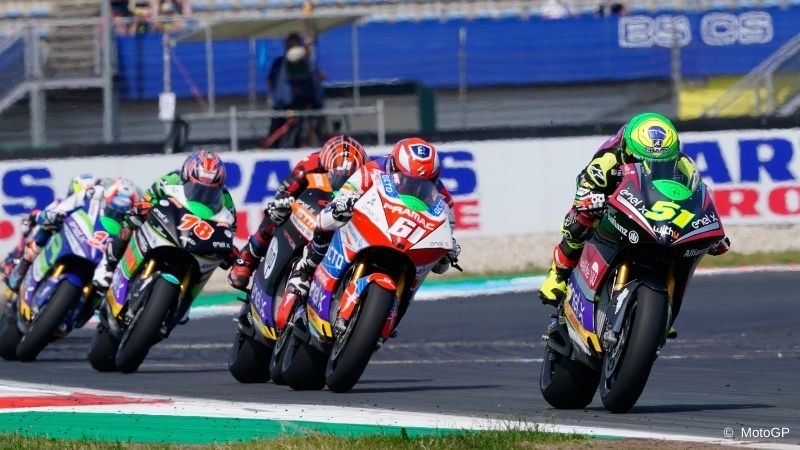 To be updated on MotoE World Cup, subscribe to Epaddock's Whatsapp broadcast and receive all our news on your mobile phone in real time: find out how here.