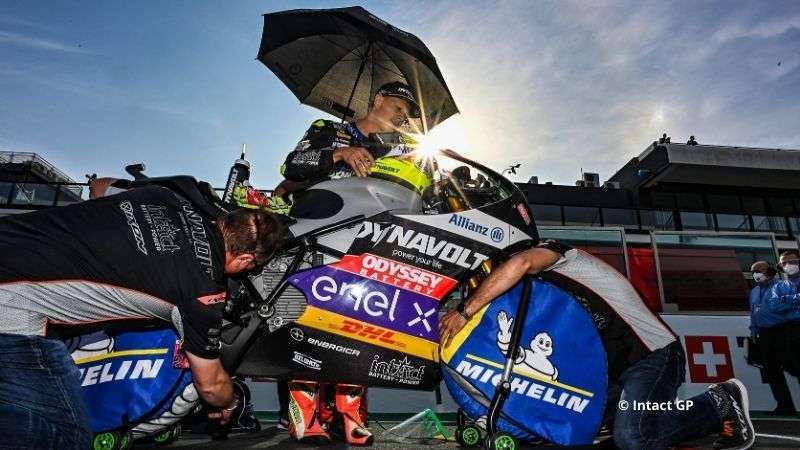 The Dynavolt Intact GP Team has announced the extension of the contract with Dominique Aegerter for the 2021 season of the MotoE World Cup.
The Swiss driver finished third in a great 2020 in which he obtained two wins, two third places and one pole position. Next year Aegerter will be one of the favorites for the final victory and will have the additional charge for the "bill to settle" with bad luck, after the two no-fault accidents that cost him the 2020 title victory. awarded as third place last season at the FIM Awards ceremony in Portimao, the Rohrbach rider will now use the winter break to prepare for the first official race scheduled for May 2 in Jerez. (Here the 2021 calendar of the MotoE World Cup)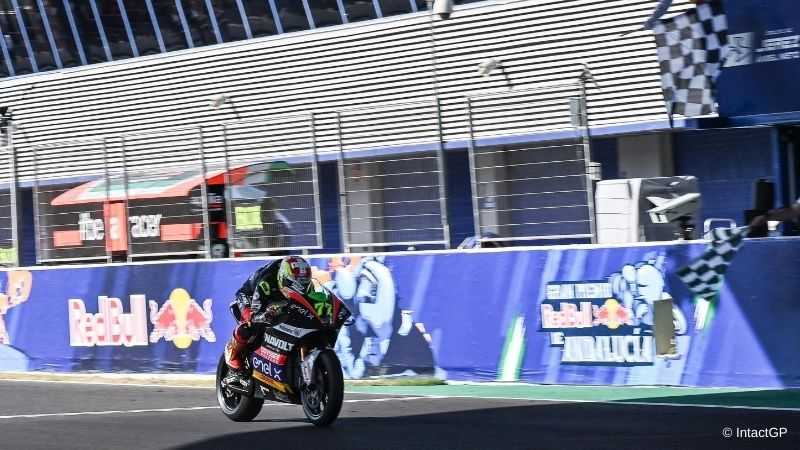 Dominique Aegerter (Dynavolt Intact GP)
"I am very excited to be back in MotoE in 2021 with the Dynavolt Intact GP Team. We have had a great season this year with two wins and two third places. Unfortunately we have also had bad luck on several occasions, when I was taken down twice. Nevertheless, in the end I finished third overall. But we still have a score to settle next year. So we'll be attacking from the very beginning and try to be at the top at every opportunity. It was nevertheless an incredibly wonderful moment for me when I received the award for third place overall at the awards ceremony last Sunday. It is my first medal in a FIM race series. So it will also have a special place in my home."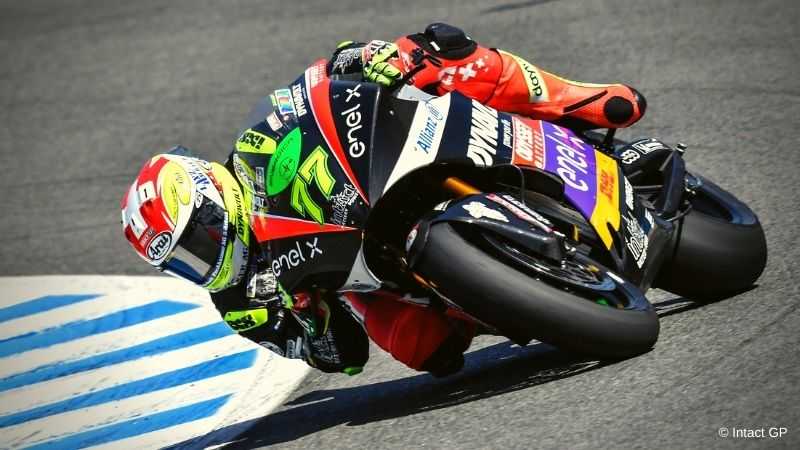 "I would like to thank the team, especially the team managers at Dynavolt Intact GP, for continuing to believe in me and giving me this opportunity to race for them again. It really is a great team, loyal sponsors, great mechanics - all this is important and the trust is there, especially since the cooperation is exceptionally good. I feel really comfortable in the team. I can't wait to get back on the MotoE machine. There will probably be seven races again, with Assen and Barcelona as two new circuits. Of course, I already know both tracks from Moto2. Hopefully over the winter months there will be some further developments on the bike, so that we can do a few more laps in the races, with a little more power, and the bike itself a little lighter. I would like that very much".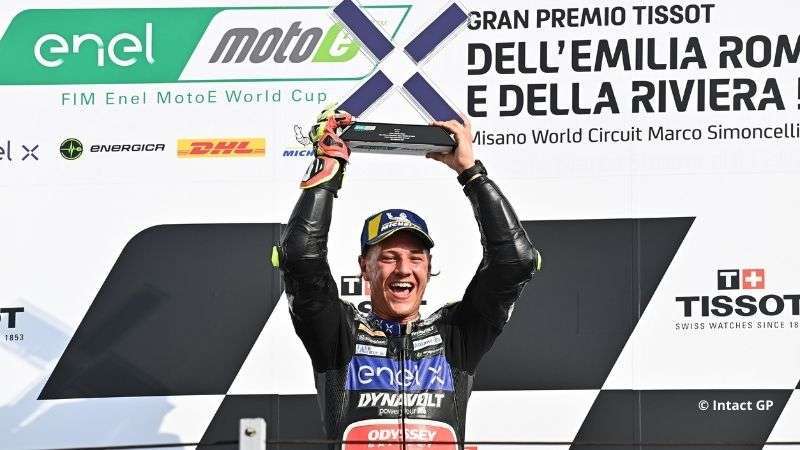 Jürgen Lingg (Team Manager)
"In my opinion, Dominique was the strongest rider in the 2020 MotoE season and it was a bit unfortunate that he has been taken down twice through no fault of his own. Otherwise there would have been probably more in it than third place overall. It was quite clear to us that we want to continue with Dominique in 2021! He is a great guy, we had a lot of fun together and he has a very professional and exemplary way of preparing for the race weekends. We are therefore very happy that he will continue with us and fight with us again next year for the title. I think there is still a score to settle!"
Here you can see the final standings of the MotoE World Cup 2020.
To be updated on MotoE World Cup, subscribe to Epaddock's Whatsapp broadcast and receive all our news on your mobile phone in real time: find out how here.