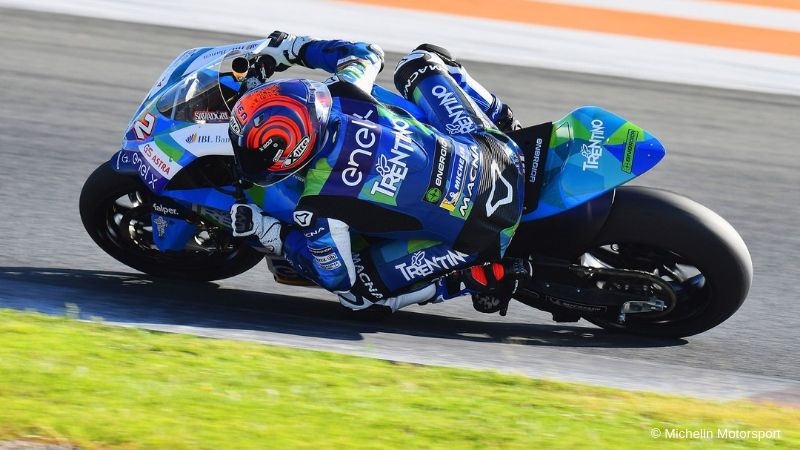 The last official tests were held on the Ricardo Tormo circuit in Valencia before the start of the MotoE World Cup the 7 July at the Sachsenring.
Below we present the statement released by the team and the statements of the two pilots Matteo Ferrari (#11) and Lorenzo Savadori (#32).
"With the debut around the corner at Sachsenring in less than three weeks, in Valencia it was a crucial three days for Team Trentino Gresini MotoE. Sun and heat accompanied the work of Matteo Ferrari and Lorenzo Savadori.
The #11 number seems to have adapted quite well to the MotoE running from the first day of free practice in more than competitive times. Despite a problem with a defective tire, Matteo Ferrari set a best time of 1m41, also feeling comfortable with the E-pole format.
A few more difficulties for Lorenzo Savadori, who also lapped less due to a problem with his prototype which actually left him out of free practice on the first day. 1.42,5 the best time of Lorenzo who will have to work a little more on his riding style, still too much "Superbike".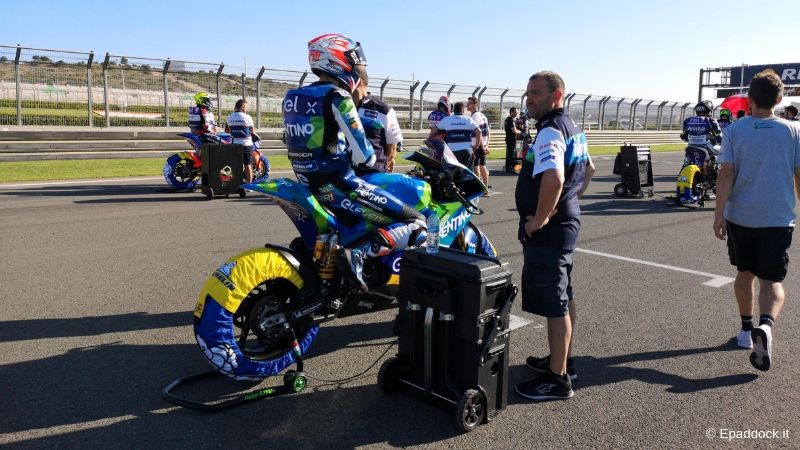 These are the statements of your Gresini team drivers at the end of the tests.
Matteo Ferrari : "It was an important test where we improved a lot lap after lap. With the team there is a nice positive atmosphere and this can only help. We also had some bad luck with a bad tire during practice, but despite that everything went smoothly and I had a lot of fun on this bike. We also tested the Epole and did a race simulation. I have to admit that the pole format, similar to the Superbike one, I really like. We were fast enough even if we still have a second to go on the very first, but there will be a way to bridge the gap ".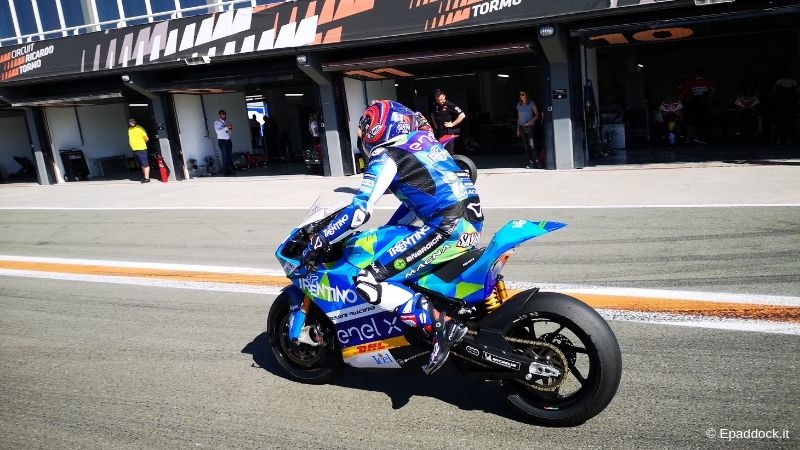 Lorenzo Savadori : "This is the first real test we do with the bike. I missed a shift due to a small problem that blocked me. The bike is very different from one with an internal combustion engine of course and the ride suffers. It is completely different to ride a motogp or a superbike, with long braking and braking, here you have to be gentler both in braking and in driving. I'm adapting little by little to the needs of the bike, I'm struggling a bit, but it's still a test and it was important to understand this bike more and more ".
Here the results of the Valencia race simulation (link)