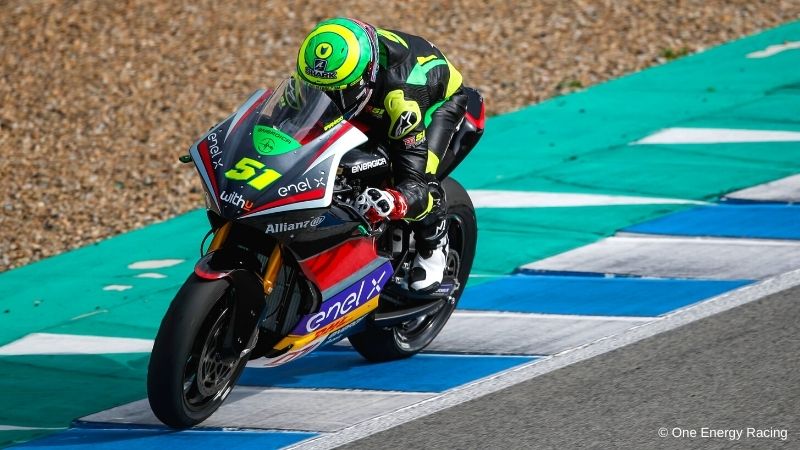 The pre-season test of the FIM MotoE World Cup ended with excellent results for the ONE Energy Racing team and its new rider, Eric Granado. In the three days at the Circuit de Jerez-Ángel Nieto, the Brazilian completed 66 laps with his MotoE and did a race simulation. On the final day, Granado achieved the top of the standings, setting the best lap, half a second faster than the track record.
On Tuesday, Granado did in a race simulation in which he finished eleventh. Starting from third position, a position determined by Monday's lap times, he remained focused on his test schedule. In the afternoon he was the fastest rider, scoring a 1:47.681.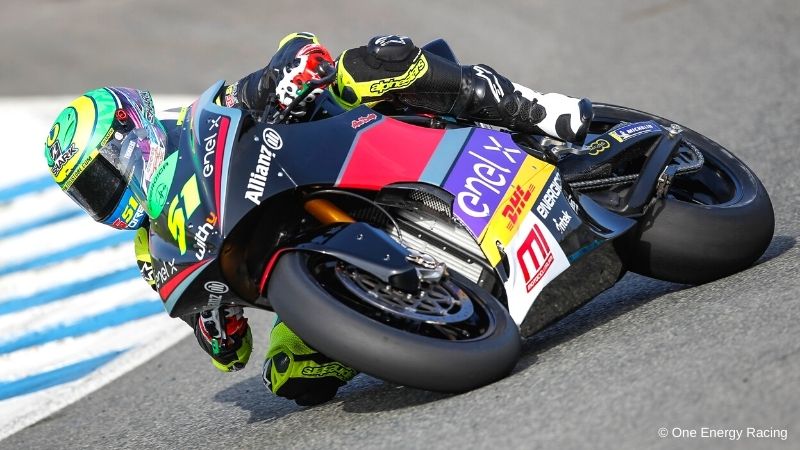 On the last day, after setting his best time of the week in the morning and dominating the second session in the middle of the day, Granado maintained a very fast pace even in the afternoon, despite the strong wind. In his latest lap, the Brazilian rider set the fastest lap in 1:47.065, half a tenth faster than the first rider behind him, Dominique Aegerter.
Eric Granado
"I'm very happy. We've progressed every day and have improved our times in each session. In the final session we were able to break the circuit record, and I'm very satisfied with ending preseason on top. I am very excited about the first Grand Prix of the year. I want to thank ONE Energy Racing for the great job that we've done together, and now I'm focusing on the race on 2nd. "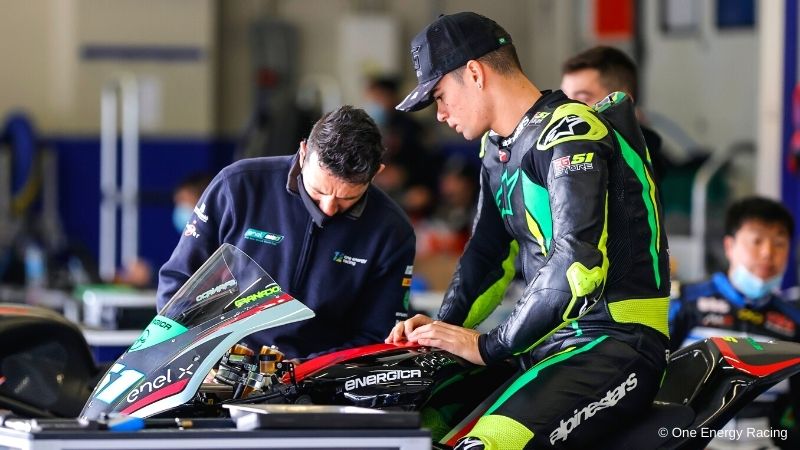 Philip Stiles - Crew Chief
"It was a really positive test. The first day was difficult for Eric [Granado]; it took most the day for him to find his rhythm on the bike. The second day went better: We had a race simulation, in which we made the decision to keep focused on our testing programme. We made some good improvements to the bike which gave him the opportunity to push more. Today we had a very positive morning session but did not expect to go any faster in the afternoon due to the very strong winds. The wind dropped slightly for the last session, but the conditions were still far from ideal. Eric managed to set the fastest lap of the weekend and lap record on his very last attempt of the day. Throughout the weekend we have shown that we are consistently fast and have a very good pace. It's exciting looking ahead to the race in a couple of weeks' time."
To be updated on MotoE World Cup, subscribe to Epaddock's Whatsapp broadcast and receive all our news on your mobile phone in real time: find out how here.