The Austrian track is an extremely demanding circuit for the brakes. On a difficulty index scale of one to five, the Spielberg circuit earned the maximum difficulty index, a value recorded in 2021 only by the Circuit de Barcelona-Catalunya.
The braking system of the MotoE it is derived from MotoGP and Superbike and has been adapted for use on the Ego Corsa. The discs are of the "T-Drive" type in steel while the calipers are the GP4-PR; let's see the details. The front discs are the steel "T-Drive", have a diameter of 336 mm and a thickness of 7,1 mm with a configuration specifically designed for MotoE.
The front caliper is machined from solid aluminum monobloc, model GP4-PR. It is the caliper already used in the MotoGP championship with steel discs up to the 2017 season, when discs of this type were used in the case of wet races. It has 4 titanium pistons with differentiated diameters of 32-36 mm and is operated by a radial pump with a diameter of 19 mm and a displacement of 18 mm.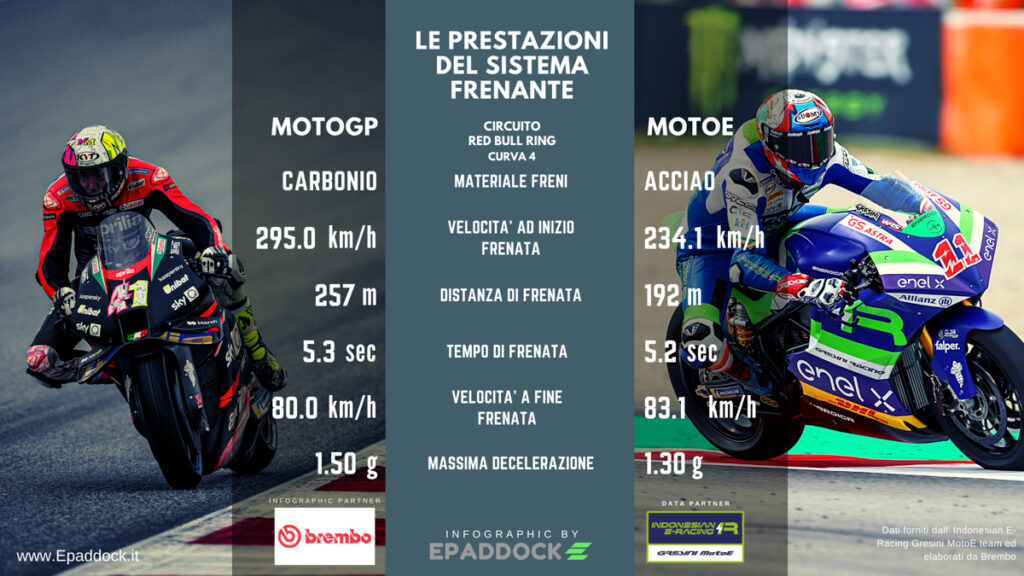 From the start to the fourth corner of the Red Bull Ring, the braking system is pushed to the limit with the exception of turn two, a change of direction during acceleration that does not require the use of the brakes. Being elbow curves, all three braking points result in a speed reduction of over 150 km/h while the riders are subjected to a deceleration of 1,3 g.
Of the seven braking points of the Red Bull Ring, four are classified as demanding on the brakes and the other three are of medium difficulty. The braking point where the MotoE has the greatest speed gap is at the fourth corner: the bikes go from about 235 km/h to 80 km/h thanks to braking that lasts for 5,2 seconds in which the bike runs a distance of 190 meters and the braking system pressure exceeds 10 bar.
Turn three and turn one are also very demanding on the brakes but not like turn four which is downhill and the braking system also has to fight gravity.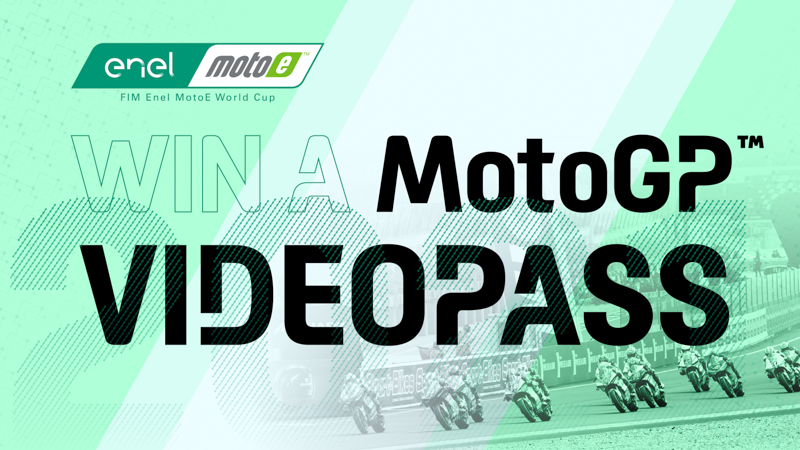 To be updated on MotoE World Cup, subscribe to Epaddock's Whatsapp broadcast and receive all our news on your mobile phone in real time: find out how here.