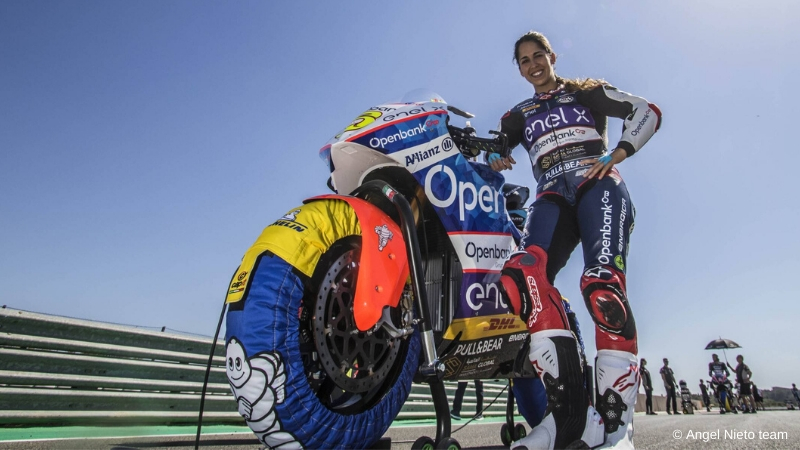 According to a survey circulated a few months ago, the 12% of British men feel able to score at least one point in a tennis match against Serena Williams. The best answer remains this video, become viral. Applying the same logic to motorcycling, not many of us would bet to beat in a race, for example, Fabio Quartararo. But if in place of Quartararo we put the name of a woman, the answers would certainly change. Maria Herrera, one of the very few female riders to compete at the highest levels knows it well: Spanish, 23 years, already a Moto3 rider, in Supersport 300 and 600, this year she took part in the first edition of the MotoE World Cup with the Openbank Angel Nieto team. Now a winter of training is waiting for her, also to recover a knee injury, and a winter week with her friends ("I love skiing, I love speed"). Engaged with Campus Femenino, an organization that promotes the presence of women in motorsports, Herrera does not complain and does not stand as a symbol, she looks more like a girl who likes to ride a motorcycle: however, she says she is lucky because "My father, a motorcyclist, has always believed in me," he admits that "in the paddock instead it is not always the case", and that often she must "work much more than a male to show what she is worth". And of course, she beat Fabio Quartararo in a motorcycle racing at least once (in the CEV, in Jerez in the 2014).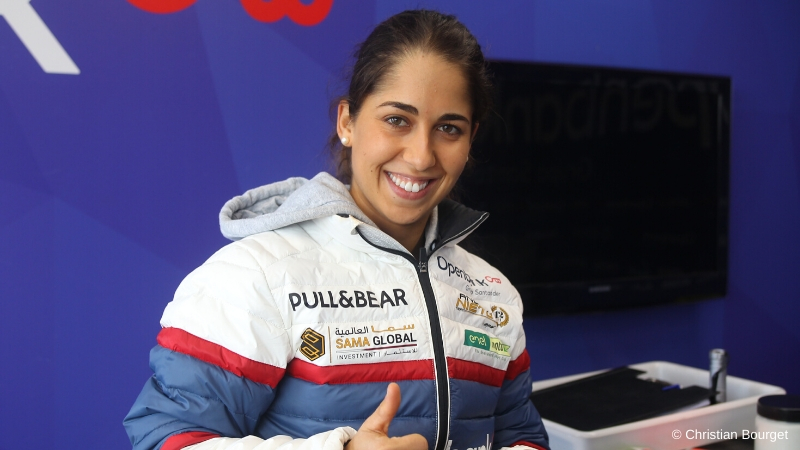 During the Valencia GP, we met her for a joint interview with Paddock Sorority.
1 - How was riding a MotoE, compared to those you were already used to?
"The first time was really incredible! The bike was very big and very heavy for me, I had to rethink my riding style. With this bike you have to have a smooth ride, like with a Supersport 600, but bearing in mind that the limit is very different, because this bike is a lot heavier. In addition, the bike is sensitive, and the bike changes immediately when the setting is modified, even slightly: once you find your setting, however, you can find your style and everything goes much better. "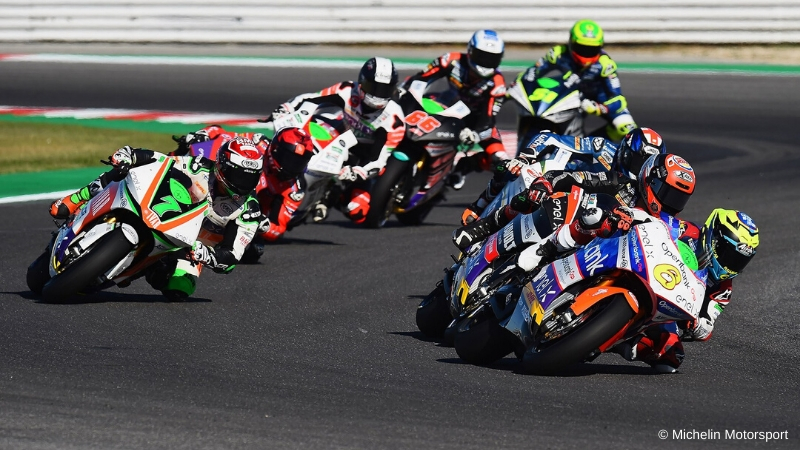 2 - In Misano, for example, we saw a clear improvement compared to previous races: what did you do?
"We moved the handlebars closer! The bike was so much more comfortable, it was the right set-up, and it worked great. In the last races, on the other hand, the problem was the cold temperature: it is not easy to find the set-up to keep the rear tyre warm and have the right grip, and I have to work harder than the others, who are higher and 20 kilos heavier than me."
3 - The MotoE races currently have only 7 laps: what is the key point to getting good results on such a short race?
"Starting well and having a good grid position: Di Meglio, for example, was among the fastest at Misano, but starting from behind he couldn't really fight for the top positions. And of course you have to concentrate to do a perfect first lap."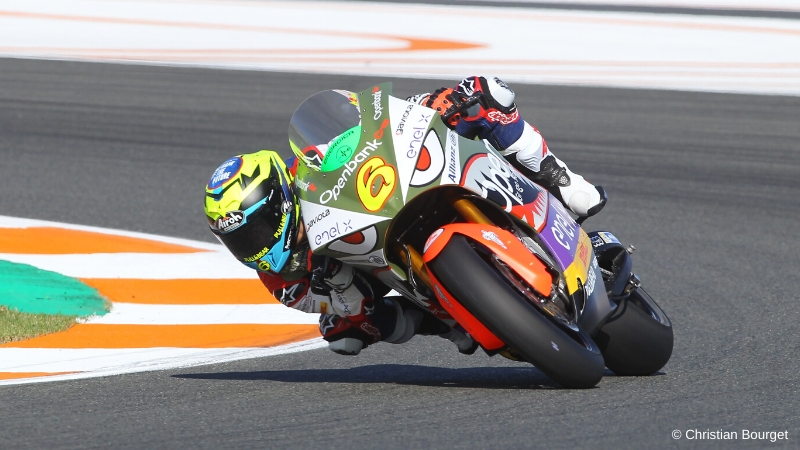 4 - How important is it for you to be able to rely on a stable team and a solid environment, like what the Angel Nieto team seems to offer you?
"Having a team for so many years offers the possibility of improving with less pressure on you: you know that today's work is also for tomorrow's results. When I think of next year, I know I have a good bike and a good team. For me, the hardest thing is to build a team that truly believes in the possibility of a world champion woman. "
5 - What would you feel to say to a female child who wants to ride a motorcycle?
"Have fun, because riding a motorcycle is a wonderful feeling! Enjoy the moment, believe in yourself and bring no limits: if you work really hard, you can be the world champion! "
We want to thank you Paddock Sorority and the Openbank Angel Nieto Team for making this interview possible.