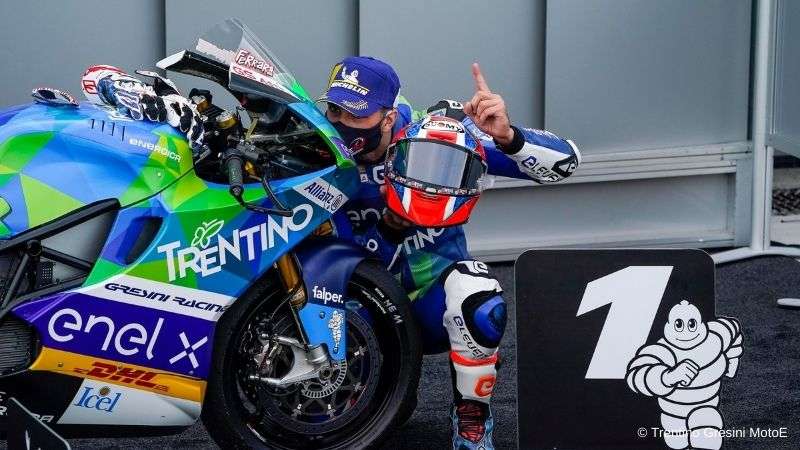 The second race of the Emilia Romagna GP of the MotoE World Cup at the Misano circuit showed four Italian riders in the Top 5 at the checkered flag.
We are talking about Matteo Ferrari (Trentino Gresini MotoE) winner of his fourth race at his home track (two this year and two last year), Mattia Casadei (Sic58 Squadra Corse) second, Niccolò Canepa (LCR E-Team) fourth and Alessandro Zaccone (Trentino Gresini MotoE). Here you find their words after the race.
Matteo Ferrari (Trentino Gresini MotoE)
"It was tough, especially at the beginning because Domi had a strong start. After the MotoGP warm-up, the track had more grip and I felt more comfortable. After Aegerter's fall I continued to keep my pace and it went well! I have to say thank you to my team, yesterday we reviewed Race 1 and in particular the last lap and today I was ready to close all the lines if necessary."
Mattia Casadei (Sic58 Squadra Corse)
"I'm very happy with this second place, I had a good fight with Torres and we enjoyed it. Too bad for the fall of Domi (Aegerter - ed), we could have a great fight in four. After his crash, I was unable to recover on Ferrari, we were riding at the same pace. I congratulate him on the race he did. Now we are preparing to go and have fun at Le Mans too. I want to thank everyone, my family, the Sic58 team and all my sponsors."
Niccolò Canepa (LCR E-Team)
"I am really happy about today's race because I started P13 on the EPole yesterday and cameback to P6 in Race 1 and up to P4 in this race. We know we can do a podium because I had the same pace of the riders in the front but I lost in the first few laps in the fight with other riders. Anyway, like I said I am quite happy and we keep doing steps forward and we'll fight for the podium in Le Mans".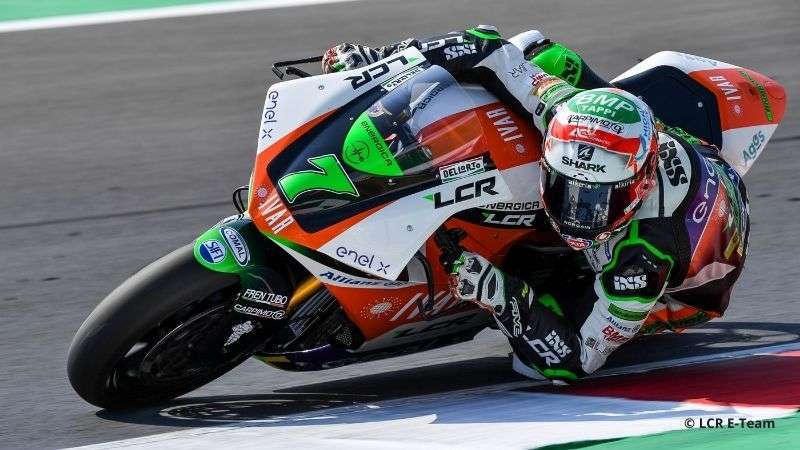 Alessandro Zaccone (Trentino Gresini MotoE)
"I finally enjoyed. The setup is finally ok and perhaps the only regret was starting so far behind. In the race it took me a while to overtake Medina, who is strong at braking and we are not that strong yet. When Granado and Di Meglio passed me, despite being protagonists of this category, I thought that today it was my turn!"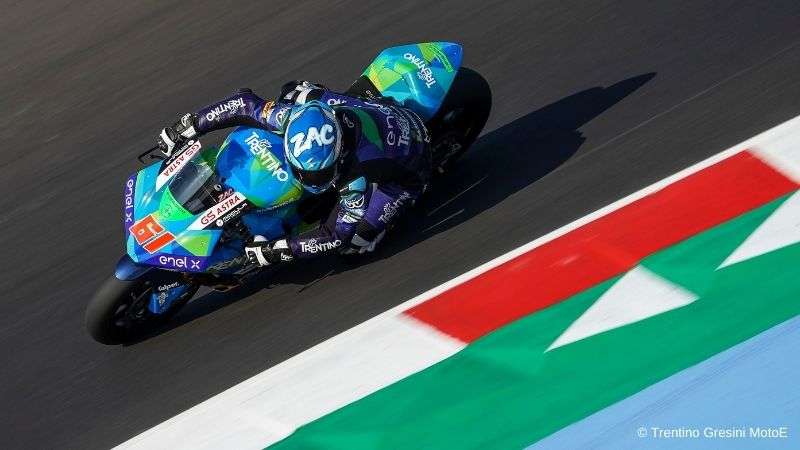 Here you find the results of the second race of the GP of Emilia Romagna 2020
The new standings of the MotoE now has Matteo Ferrari in first place, ahead of Aegerter and Torres.
To be updated on MotoE World Cup, subscribe to Epaddock's Whatsapp broadcast and receive all our news on your mobile phone in real time: find out how here.