Nicolò Canepa, pilot of the LCR E-team, gave an interview to the site "Motor y Racing" in which he recounts his first impressions of the MotoE after testing in Jerez.
"I didn't know what to expect, honestly. I had never tried an electric motorcycle before and had no idea how it would perform. The main doubt I had was the weight, because 250 kilos is a lot for a motorcycle. Instead they don't feel they are driving there MotoE. "
"There are a lot of opinions when it comes to electric motorcycles. But I'm a rider and I like to ride bikes, regardless of type. I would have fun with both a Moto3 and a MotoGP ". "I think those who really love motorcycles will not judge this category solely on the basis of the fact that the engine is electric."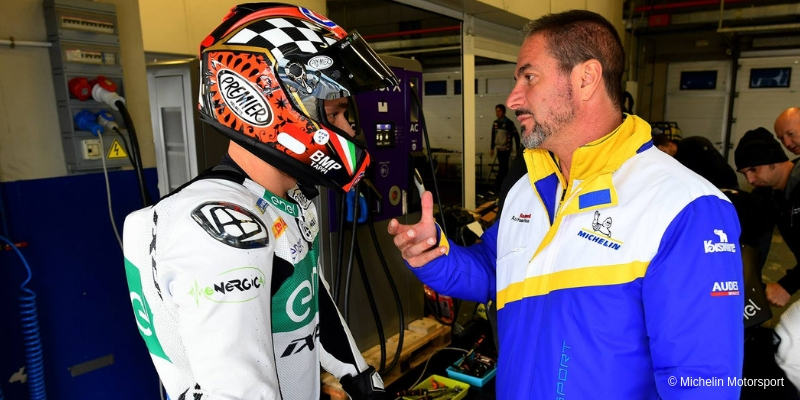 The driver of the Cecchinello team states that it was "a very positive test", in addition to the fact that the battery "works very well and the engine brake is also perfect". "You wouldn't expect to find such an effective engine brake on an electric motorcycle, but it works very well and allows you to turn the bike as you enter the corners. There MotoE it has good acceleration, it is very easy to handle. The testers (Loris Capirossi and Alessandro Brannetti) did a truly exceptional job and I am convinced that the championship races will be good; having all the bikes the same and riders of such a high level was the right choice ".
"I think that on some tracks it will be possible to get closer to the Moto3 times. In Jerez the track is special and the conditions were not the best to understand the limits of the bike. We must also consider that Moto3 has reached a very high level of development, while for the MotoE is at the first exit on the track ". Canepa also said he was positively surprised by the speed on the straight and by the curve. A similar judgment was also reported by Hervé Poncharal, manager of the Tech3 E-Racing team (read here)
Among the amusing anecdotes of these first tests, there is also a photo of Canepa with the index finger of the left hand looking for the clutch lever, which however on the MotoE there is not.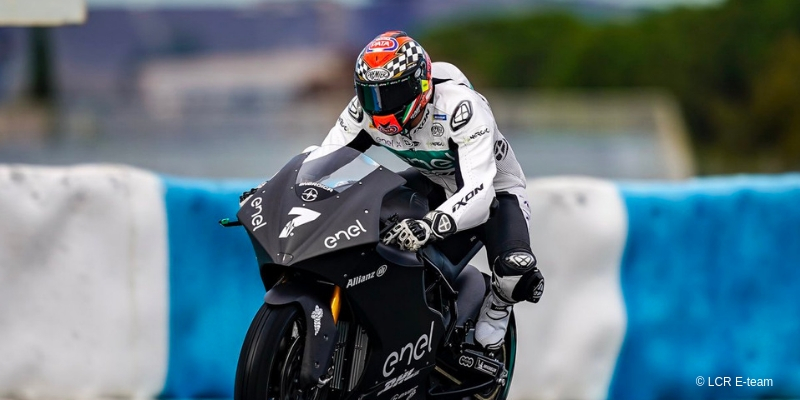 At this link the original article in Spanish (link)